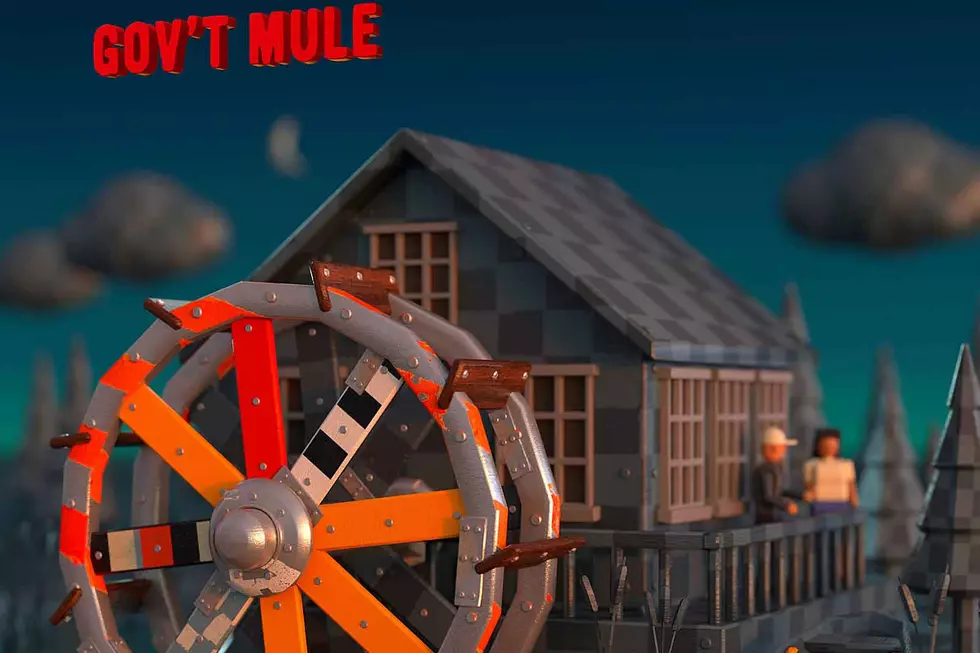 Gov't Mule, 'Peace … Like a River': Album Review
Fantasy Records
There's a kind of comfort in knowing Warren Haynes is still making music, both solo and with Gov't Mule, the band of brothers with which he has played show after show and made album after album, for nearly three decades. His voice, guitar and songs recall the blues and rock of the late '60s and '70s, yet he presents it all with a modern punch that makes even the most classic tropes and progressions sound contemporary. He's a treasure, and his new record with Gov't Mule, Peace … Like A River, provides further proof.
Peace was recorded simultaneously with 2021's Heavy Load Blues, and the energy that connects the two albums is obvious. "After the Storm" shows the interplay, the instrumental connection, among band members (in addition to Haynes, there's drummer Matt Abts, Danny Louis on keyboards and second guitar, and bassist Jorgen Carlsson) on a percolating jam.
The exploratory soloing that closes both "Made My Peace" and "Gone Too Long" reveals Haynes to be choosing new paths at will, if not on a whim, yet always finding his way back home. "Shake Our Way Out" starts out sounding like a distorted boogie outtake from a ZZ Top record, and then chief beard Billy Gibbons pops in to share the mic. Billy Bob Thornton also guests, doing his best Tom Waits growl on "The River Only Flows One Way" and sounding appropriately menacing, almost amusingly so.
On the flip side, Ivan Neville and Ruthie Foster lend their voices and gravitas to "Dreaming Out Loud," a report from the front lines of "Livin' in the Great Divide," complete with lyrical snippets from Civil Rights icons and other resistance leaders. It's the kind of anthem we need at the moment. The album's highlight, though, may well be "Your Only Friend," a ballad that could have found a home on any number of classic albums, like the Allman Brothers' Brothers and Sisters or Lynyrd Skynyrd's Street Survivors, or even Gov't Mule's Life Before Insanity from 2001. On it, Haynes castigates a colleague who seems too far sunk into his indulgences to rescue, but he's hopeful the guy can turn himself back around.
In six minutes, the setting goes from quiet acoustic and electric picking to subtle yet dramatic strings accompanying a wide-open solo, back to quietude. The listener rides the dynamic structure from the heights of the middle section, down to the ebb of the ending, on a gorgeous, moving ride. Peace … Like a River is a welcome addition, with Haynes, his band and their guests bringing their distinctive voices and their well-trod, well-loved breed of blues rock. Long live the Mule.
Top 25 Southern Rock Albums
For all of its woolly, trapped-in-the-'70s imagery, the genre has proven surprisingly resilient.