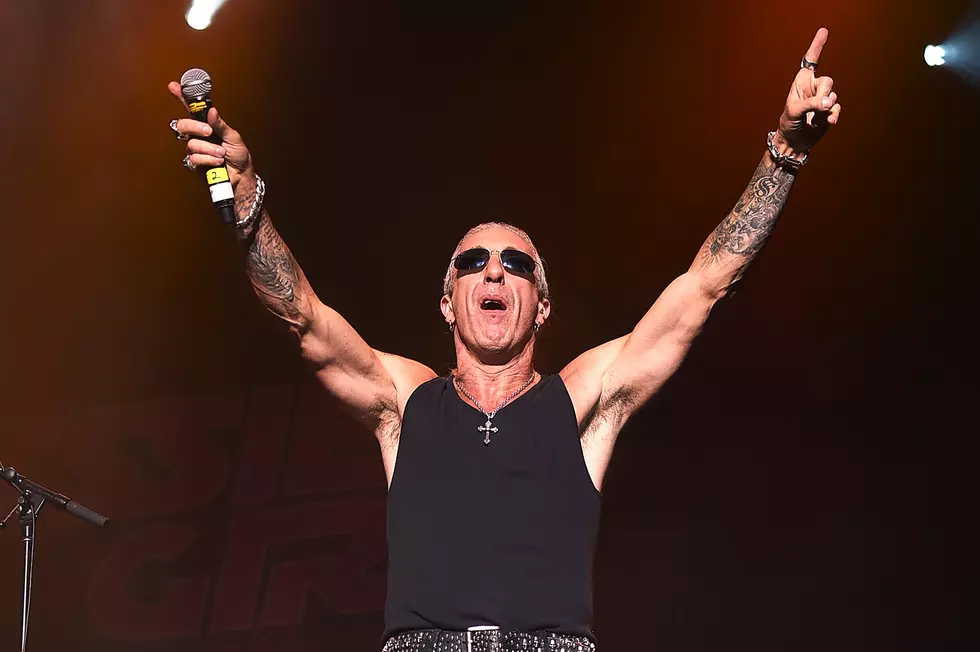 Dee Snider Says Constant Touring Left Him a 'Mental Case'
Dimitrios Kambouris, Getty Images
Dee Snider admitted he doesn't miss the days of touring rigorously with Twisted Sister.
In an interview with drummer Kenny Aronoff, Snider detailed how the demands of the road wore him down. "I would be a mental case. When it came to touring, it was such a grind," he said. "And people, I'm not complaining. It's a grind I chose. But still, night after night after night, you've got to keep your stuff together."
Snider further noted his extensive responsibilities within Twisted Sister: "I wrote all the songs. I created all the ideas. The videos were all mine."
The band embarked on a farewell tour in 2016 and has only played occasional one-off shows since then. In the meantime, Snider satiates his desire to play live with the supergroup Kings of Chaos. The band features a rotating lineup of popular musicians, with Sebastian Bach, Matt Sorum, Gilby Clarke and Halestorm's Lzzy Hale among the other previous members.
"With the Kings of Chaos, we play on occasion. So it doesn't have that pressure of, 'Gotta save your voice for the next show. We've got six shows in front of us, you gotta keep it [together].' It's like, 'Yay, let's have fun, rock out,'" Snider explained. "I get to do things like Kings of Chaos. We get to do gigs with some really cool people and play in front of hundreds and thousands of people sometimes. And we have fun. I don't need to be up there every single night now."
Even when he's not on the road, Snider has plenty of projects filling his time. The rocker has spent time on Broadway, done extensive voiceover work and appeared on the reality show The Masked Singer earlier this year. Snider also recently released his first fictional novel, Frats.
Top 100 '80s Rock Albums
UCR takes a chronological look at the 100 best rock albums of the '80s.