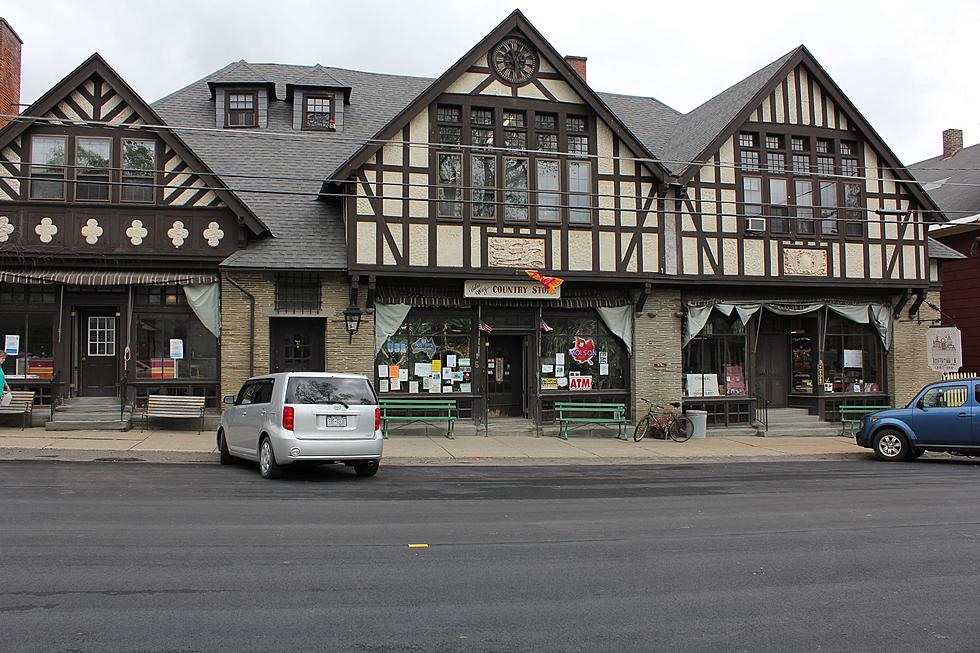 Hometown Throwdown: Getting Giddy in Gilbertsville, New York
Gilbert Block via Facebook
Gilbertsville, New York is a historic village with an interesting story to go with it. In the middle of the last century, the village was facing the threat of being wiped off the map altogether by a federal dam project, but a group of citizens rose up, pushed back, and saved the village from obliteration. Why hasn't Hollywood made a movie about this yet??
In 1966, The Village of Gilbertsville, NY and some of the best farm land in its township of Butternuts had been living for over fifty years with the very real threat of destruction from a U.S. Army Corps of Engineers' flood control project. One dam of the Upper Susquehanna River Watershed Project was to be built on the lower Butternut Creek at a spot known locally as "Cope's Corners." That dam was to flood the valley behind it, including the village of Gilbertsville, to create a three-mile long lake. Residents had been watching in horror over the years as communities in the nearby Catskills had become victims of similar projects and had vowed not to let that happen here. -gilbertsvilleny.org

 
With that vow, the Committee for the Historic Preservation of Gilbertsville was formed and worked over the years to preserve the village. Their efforts were successful. Proposed funding for the dam project was cut in 1979. In 1982, The National Register of Historic Places recognized of the entire village of Gilbertsville as a Historic District. Today, the preserved village is an aesthetically pleasing place to visit to check out unique architecture, enjoy a meal, gaze at art, or grab some delectable baked goods.
Neo-Tudor Architecture
There's something inexplicable about Tudor style architecture that I'm just drawn to. Perhaps it's the trips to England years ago combined with too many renaissance festivals. The Major's Inn and Gilbert Block was built in the 1890s and was designed by architect Henry Forbes Bigelow, who was responsible for a number of notable buildings in Boston and New England.
Mandatory Mediterranean
Per their website, the Empire House claims to be the oldest commercial building in Gilbertsville. It was open as an inn from c1835 until 2003. It was closed and saw a full renovation, reopening in 2008. Today, it operates as a country inn and fine dining establishment with a Mediterranean flair.
Go Nuts for Cronuts
In another Neo-Tudor building across from the Major's Inn is where you'll find Five Kids Bakehouse. At the bakery and cafe, offerings include daily specials, sandwiches, and delectable baked goods. Five Kids is known for their cronuts, a croissant/doughnut mashup.
An Entire Sculpture Park
Set on 14 acres of park land right in Gilbertsville, Gilbertsville Expressive Movement is on the campus of the village's former school and features contemporary sculptures that is easily walkable. Community workshops are also offered.
8 Famous People With Ties to the Oneonta Area