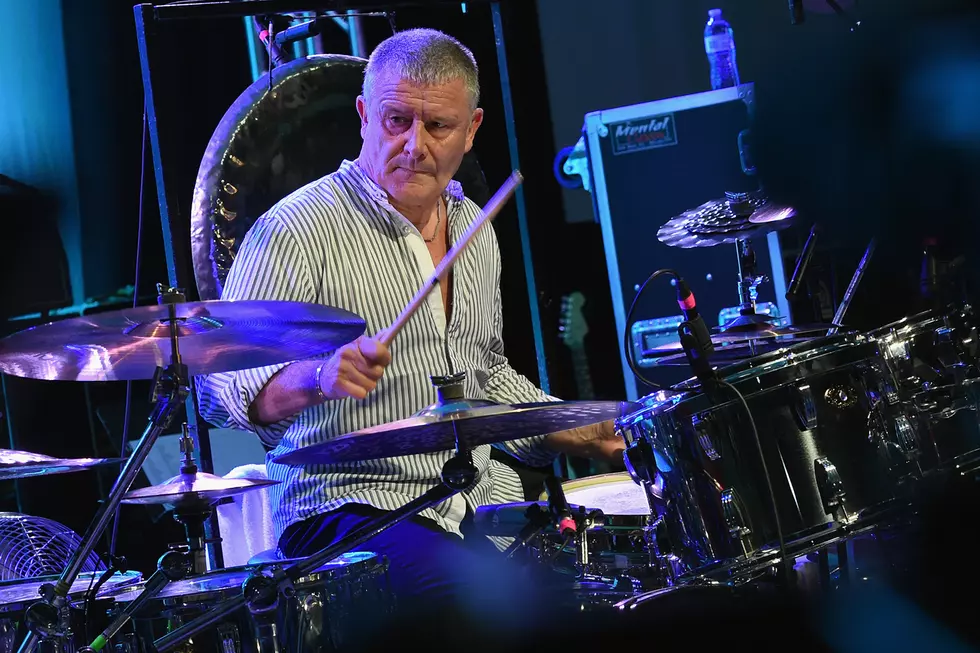 Carl Palmer Recovering From Heart Surgery
Rick Diamond, Getty Images
Carl Palmer underwent heart surgery Wednesday and is now recovering, he said in a statement.
The veteran drummer, 73, expressed gratitude to the medical staff at the London hospital where the procedure took place and shared pictures from before and after, showing him to be in good spirits.
"This morning, Carl underwent a successful ablation procedure to restore sinus rhythm as he was previously in atrial fibrillation," the statement read. "Carl would to thank his consultant cardiologist, Dr. Tushar Salukhe, who performed the procedure, and all the wonderful attending staff on the Sir Reginald Wilson Ward at the Royal Brompton Hospital in London who have been looking after him today."
Ablation surgery is a major operation, requiring several days in intensive care and up to eight weeks of recovery time, although most patients can return to normal life within days. It involves treating scar tissue in the heart with burning and freezing to let the organ function properly, avoiding irregular beating.
Palmer is preparing for a summer North American tour, once again paying tribute to his late ELP bandmates Keith Emerson and Greg Lake. Part of the performance features the drummer playing along to their backing tracks with archive footage being displayed on screens behind him.
Last year he explained that he had investigated the idea of hologram-based performances but didn't feel it was the right approach. Instead, he made use of a 1992 concert video that was released for only a very brief time. "The label sold out the following week, two weeks, and this DVD got lost in the wash," he explained. "At the time it was upsetting, but right now it's pretty good for me. … I thought this is the most honest way to do it because this is not some actor dressed up as Keith Emerson. This is actually Keith Emerson playing the keyboards, likewise with Greg Lake."
Top 50 Progressive Rock Albums
From 'The Lamb' to 'Octopus' to 'The Snow Goose' — the best LPs that dream beyond 4/4.