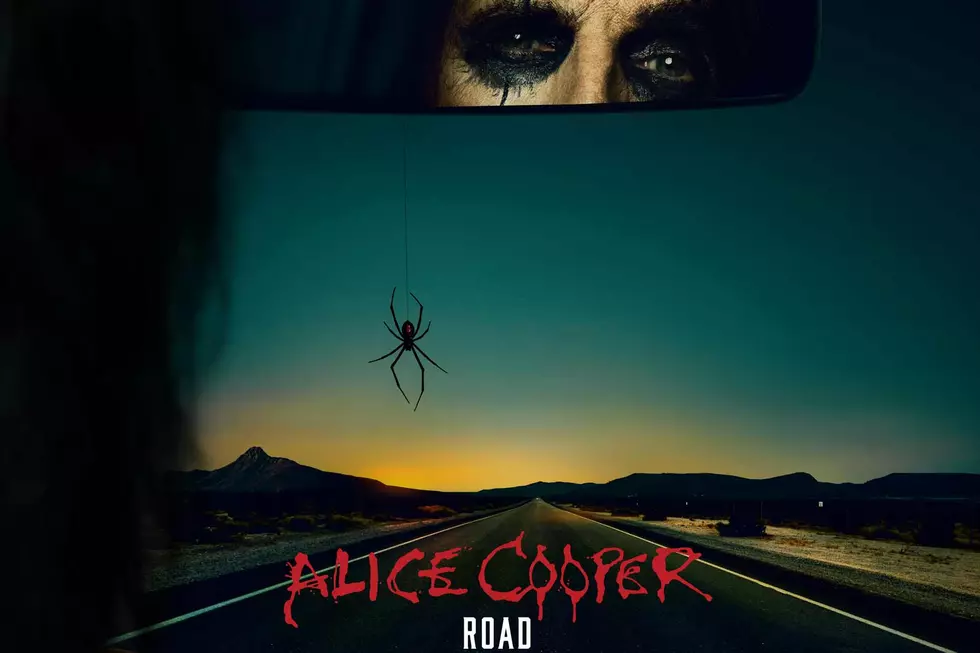 Alice Cooper, 'Road': Album Review
earMUSIC
On 2021's Detroit Stories, Alice Cooper paid tribute to his birthplace, as well as his self-made legend, with some older songs from that city: "Our Love Will Change the World" by Outrageous Cherry, MC5's "Sister Anne" and Bob Seger's "East Side Story." Accompanied by nearly a dozen originals co-written with longtime producer Bob Ezrin and an album-opening cover of the Velvet Underground's "Rock & Roll," it was one of Cooper's most consistent albums since the turn of the century.
Its follow-up, Road, is more of the same but with added juice. Where Detroit Stories featured a personnel list including survivors of the original Alice Cooper band, guitarist Joe Bonamassa and members of Grand Funk Railroad, MC5 and U2, Road includes Cooper's current touring band, a simpatico group that knows its boss' moves inside out. Returning producer Ezrin, who first worked with Cooper on 1971's Love It to Death, is even more attuned.
And like Detroit Stories, Road tells a personal tale. While the earlier album served as a road map to Cooper's influences and early professional years, his 29th LP is more audio chronicle. "I know you're looking for a real good time / So let me introduce you to a friend of mine," he sings in the opening "I'm Alice." "I'm Alice, I'm the master of madness, the sultan of surprise." The surprises, in truth, are scarce; Road travels some well-worn territory, but the muscle moving it forward is the key to this highway.
It's no accident the album plays like a concert. "Top hat, cane, house lights, intro tape – it's time," he declares on "Welcome to the Show," recalling the invitation he issued in 1975 on his first record with the namesake band, Welcome to My Nightmare. Other titles bear out Road's concept: "Rules of the Road," "Road Rats Forever," "100 More Miles," a cover of the Who's "Magic Bus," complete with a drum solo and album-ending audience cheers.
The band gives the songs fitting and additional snap, especially the three guitarists up front, Ryan Roxie, Tommy Henriksen and Nita Strauss. Check out the slippery riff by guest guitarist Tom Morello on "White Line Frankenstein" and the way Cooper coils his voice around "I'm Alice" and "All Over the World." When he breaks from the theme – "Go Away" is about a nagging woman, the winking "Big Boots" has nothing to do with footwear – Road drags. But as Cooper sings on "All Over the World," "We're always louder than hell, and we're harder than rock." More than half a century since his debut, he's still backing up that statement.
Alice Cooper Albums Ranked
You can't kill Alice Cooper.
How Alice Cooper Wrote 'No More Mr. Nice Guy'