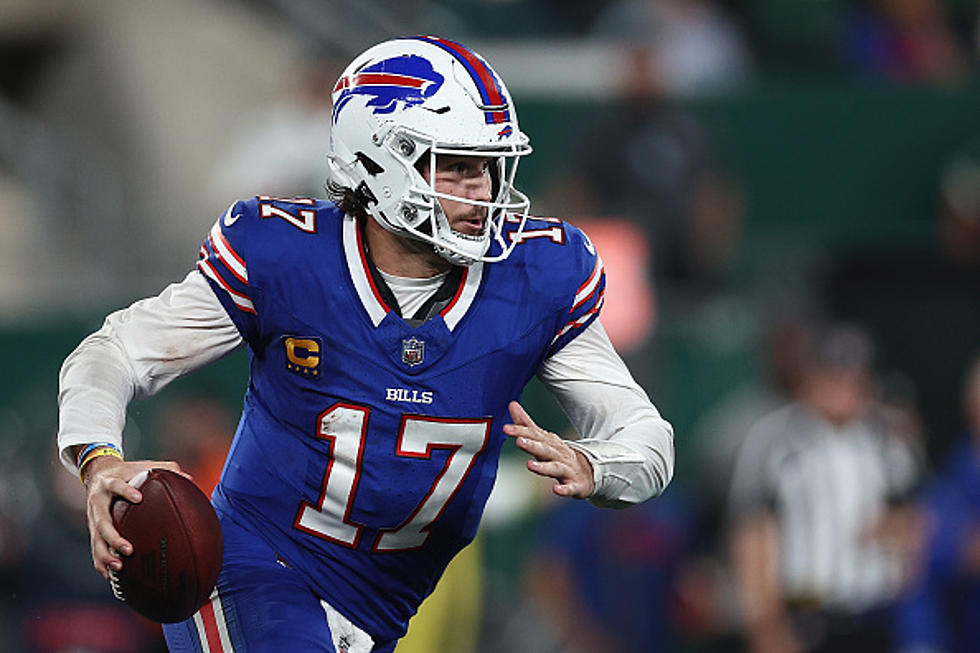 Tropical Storm Could Bring Awful Weather for Bills Game on Sunday
Getty Images
The Buffalo Bills will play an NFC opponent they have played three times now in the past five years.
The Washington Commanders host the Bills this Sunday. Kickoff is at 1 pm.
The Commanders have a strong defensive line and some very talented young receivers, which will pose a test to a Bills defense that has played well so far this season; albeit with a few injuries they are dealing with this week.
This will be the second road game of the season and for both weeks 1 and 2, the Bills have been fortunate with dry and non-windy weather. That could change in a big way this Sunday in Washington.
There's an unnamed subtropical storm that is expected to make its way up the east coast this weekend, with first impacts felt on Friday in the Carolinas. Then the storm will make its way to the Mid-Atlantic by Saturday and even into Sunday.
Forecasters don't yet know the exact impacts and the path this storm will take, but parts of the Mid-Atlantic can expect multiple inches of rain and wind gusts up to 50 mph.
The good news is the worst of this appears to be Saturday, but there is rain and wind forecasted right now for where this game will be played in Maryland.
The Bills have played in some nasty weather games in the past three years, with lots of rain games. The game against the Houston Texans in 2021 comes to mind, with heavy rain the entire afternoon. Last year's game in Baltimore was also a rain-filled game.
Be prepared if weather conditions make it a more defensive game than you might be anticipating.
8 Reasons 1pm Games Are Better For The Buffalo Bills
16 Buffalo Bills With Some Of The Best And Worst Nicknames
22 Famous Buffalo Sports Phrases Every Die-Hard Bills and Sabres Fan Knows
Being a sports fan in Buffalo is sometimes like knowing a different language. Here are 22 of our favorite Buffalo sports phrases you already know if you're a huge fan! And if you're new here, here's how to catch up.