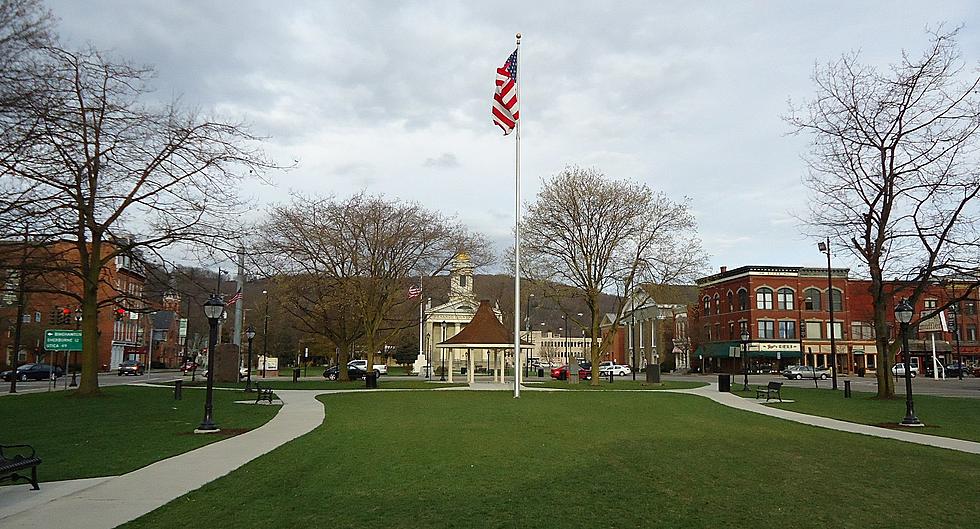 Hometown Throwdown: Notable Norwich, New York
City of Norwich, NY via Facebook
Located in Chenango County, the City of Norwich has a lot of cool things just waiting to be discovered, and contains some hidden gems that might surprise you. With a population of 7,051 as of the 2020 census, Norwich serves as the county seat. Fun random fact: Calista Flockhart lived in the city as a child.
A Bit of History
The first cabin in what is now Norwich was built by a Revolutionary War drummer boy turned colonel in 1788. The town itself was carved from Union and Bainbridge in 1793. After territory losses and gains, Norwich incorporated as a village in 1816, and then as a city almost a hundred years later in 1914.
If you were to draw a triangle on the map, Norwich would be at the center, with the sides connecting Binghamton, Syracuse, and Albany.
Please, Please Don't Make a Fuss. I'm Just Plain Yogurt!
Now a household name, and founded in South Edmeston, New York, Chobani yogurt's headquarters calls Norwich home. Chobani is known primarily for their thick Greek style yogurt, and has been a primary driver of this kind of yogurt in the United States. It has a much higher protein content than other yogurts. Other products include coffee creamers, shakes and plant based products. Chobani is heavily involved in local philanthropy, and about 30% of their employees are refugees or immigrants.
Motorheads Unite!
The Northeast Classic Car Museum, a non-profit facility resides in Norwich. If you're into old cars, this is a great place to learn and explore. There's a pre-war collection, a post war collection encompassing the 1940s-80s, vintage motorcycles, airplane engines, exotic foreign sports cars, and an exhibit dedicated to New York State made cars. With 200+ vehicles, there's plenty to see.
"Blues is a Tonic for Whatever Ails You" - BB King
If you're into the blues, Norwich is the place to be in the region. Celebrating its 30th anniversary in August of 2023, the Chenango Blues Festival is a signature music event. Attracting the likes of heavy hitters Charlie Musselwhite, Tommy Castro, and Rev. Payton's Big Damn Band (a personal favorite), the festival is two days and two stages of bluesy fun.
Put Them in the Iron Maiden
On the heels of their first year, the Upstate Renaissance Faire is a new entry into the arts and culture scene in Norwich. No more having to travel to Sterling or Tuxedo, this festival is great for lovers of medieval song, dance, and garb. There are all kinds of craft and oddities vendors present as well. A great success, our own local Ren Faire will return in 2024! HUZZAH!
6 Things That Shock People After Moving to Oneonta, NY