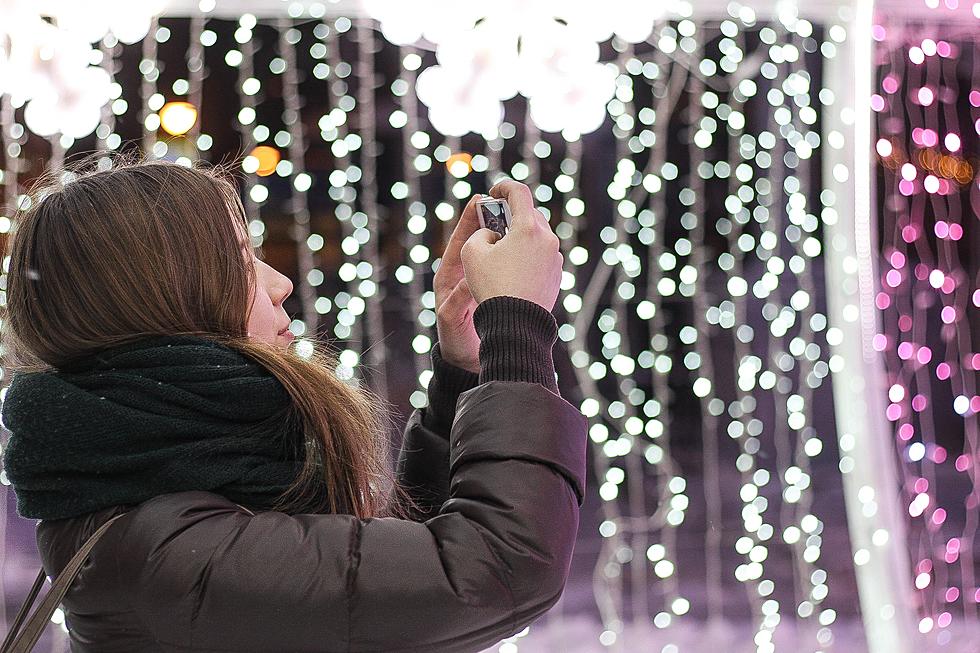 This Incredible Indoor Interactive Lights Show in Vestal Lets YOU Take Control
Catherine Zaidova via Unsplash
The once-bustling A.C. Moore building in the Town Square Shopping Plaza on the Vestal Parkway has been sitting empty and looking so forlorn since the store closed in 2020 but maybe you've recently driven by and noticed signs of life inside and wondered exactly what was happening behind the doors. Wonder no more!
The mystery of what's been happening in the old A.C. Moore store has been answered and we're excited to tell you that an indoor interactive holiday lights display is what you can look forward to. Not only that, this exciting experience opens today, Thursday, December 2.
If you've ever visited a holiday lights display and secretly wished that you could control the lights and maybe change things up a bit, this is your chance. The Holiday Experience is an interactive light show where you are in control of what happens.
At The Holiday Experience, you not only control the colors of the lights, but also the effects. Those behind this super fun holiday activity say that it takes an hour or so to walk through the Holiday Experience and we can't help but think how great this would be for people (especially antsy children) who don't like to be trapped in the car or stuck in the cold.
The nice thing about the Holiday Experience is that because it is all indoors, it will be open no matter what the weather is like outside and it will always be nice and warm - no frozen fingers or toes at this light show!
The Holiday Experience Light Show is open Thursday through Sunday all the way through Thursday, December 23. Visit the Holiday Experience to learn more about admission rates, show times, and about the experience in general.
Check Out Tall Pines Forest of Lights
If you're searching for a Christmas experience the whole family will love, then look no further than the Tall Pines Forest of Lights in Friendsville, PA.
This Festival of Lights in Tunkhannock Features Over Four Million Lights
Located at Stone Hedge Golf Course in Tunkhannock, this drive-through Festival of Lights features a staggering four million twinkling lights.
14 Relatively Inexpensive Ways To Keep Your Home Warmer This Winter