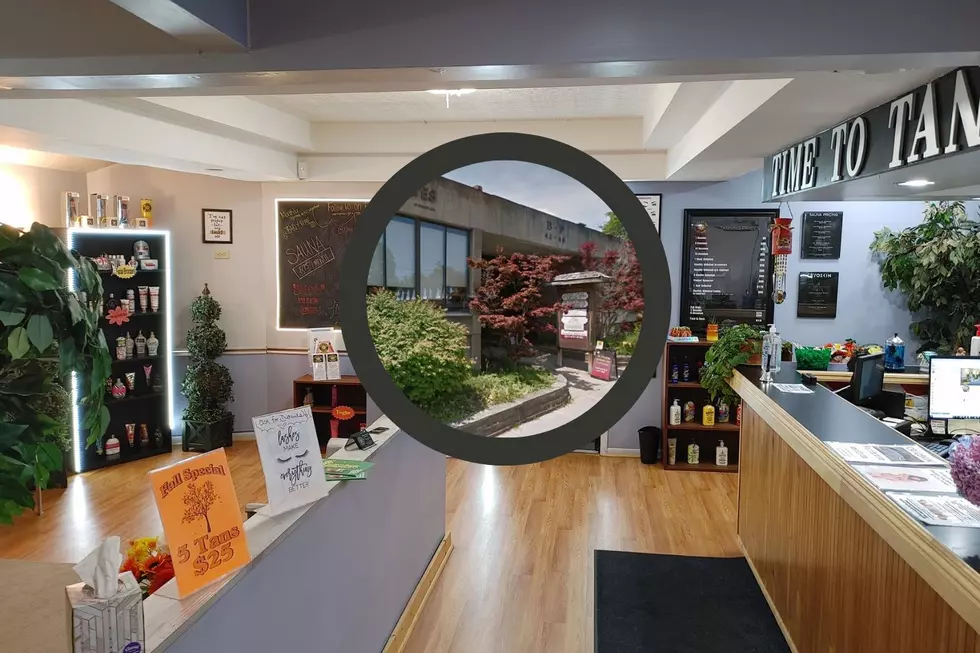 Expanded Time To Tan Celebrating Grand Reopening In Oneonta
via Time to Tan & Beauty Spa - Facebook, Google Maps, Canva
It's amazing what happens during a pandemic. Yes, there is a good side to the whole thing. Many people took stock of their careers and decided to try something different and that translated into new businesses popping up all over.
In Oneonta alone, several new businesses have come about in the last couple of years: (just to name a few) Social Eats Project 607, Big Al's New York BBQ, Matilda Jean Threads and Finishing Touches, Adeline's Ice Cream, Sweet Caroline's Co., Starbucks, and many more.
Now, there's a grand reopening of a business at 41-45 Dietz Street in Oneonta that has a new local owner with new services offered and is now a full-service salon and spa. Time to Tan has been upgraded from what it was before and offers red light therapy, tanning, airbrush spray tanning, cryoskin, manicures and pedicures, lash lift and tinting, brow lamination and tinting, private infrared sauna, waxing, all hair services, and more.
A few years ago, I tried out Time to Tan's red light therapy and cryoskin facial. Red light therapy, which uses low wavelength red light, is touted as a method of treating the appearance of skin wrinkles, scars, redness, and acne. Unlike tanning beds, red light does not contain UV rays. Red light therapy is also used to help the body heal since the red light stimulates cells in the body, helping them to generate more energy with leads to muscular healing according to webmd.com. At Time to Tan, they have a red light therapy bed which seems like almost the same experience as laying on a tanning bed. It's warm and relaxing.
The cryoskin facial I got was literally cool. Using something that looks like an ultrasound wand, liquid nitrogen is applied to your face. Don't worry, it's painless. The goal is to tighten your skin so you look younger and I will verify that it really worked!
This coming Saturday, July 30, from 10:00 am to 3:00 am, Time to Tan is celebrating with a Grand Reopening, welcoming new potential customers to check out Time to Tan. There will be door prizes and snacks available that day.
Take a look: Have you seen the fully remodeled Oneonta History Center Yet?
On Friday, May 13, 2022, after having been closed since January, the Oneonta History Center on Main St., Oneonta, reopened its doors to visitors following a major renovation project on its first floor. For anyone who has previously visited the history center, it will be very easy to see the complete transformation of the the space!
Oneonta Has Great Pizza: See These Favorites
Looking for the perfect pizza? You've come to the right place. These are the 10 best places in Oneonta, NY to get pizza according to Google which ranks based on customer reviews.
Sip and Discover Otsego County Along The 37-Mile Cooperstown Beverage Trail
If you are looking for something fun and different to do with either friends or your partner for an afternoon, the Cooperstown Beverage Trail offers a lot of variety along this 37-mile trail.