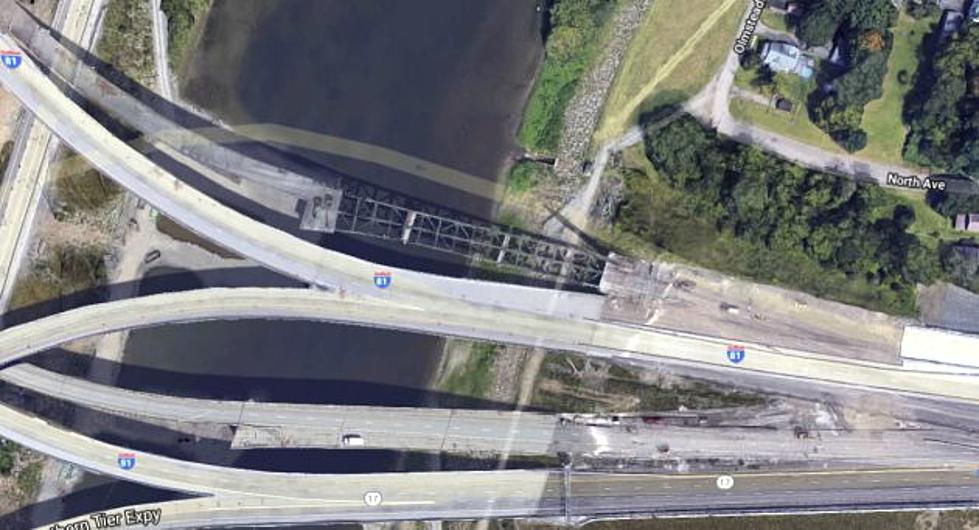 Binghamton Has Longest Central NY Construction Project Ever
Google Satellite View
For anyone who has ever traveled on I-81 in Binghamton, NY, you know that there has been a road/bridge building project going on for YEARS on that road.  I probably drive through that area about twice a year and wonder how commuters in that area deal with this on a continuous basis!  I was reminded of that irritation this past weekend when on a road trip to see a friend in Pennsylvania.  It seems unbelievable to me that a road construction project can take this many years.  Wait until you hear just how many!
The ultimate goal is to improve operational and safety deficiencies as well as to achieve I86 designation for this section of NY Route 17 to designated Interstate 86.
You might be wondering as I have, when is this going to be done?  Currently, the project is in Phase II which is expected to be completed in 2020!  I think that Binghamton residents should get an award for "Most patient commuters".  I imagine people will be celebrating in the streets in a huge way when this whole thing is over!