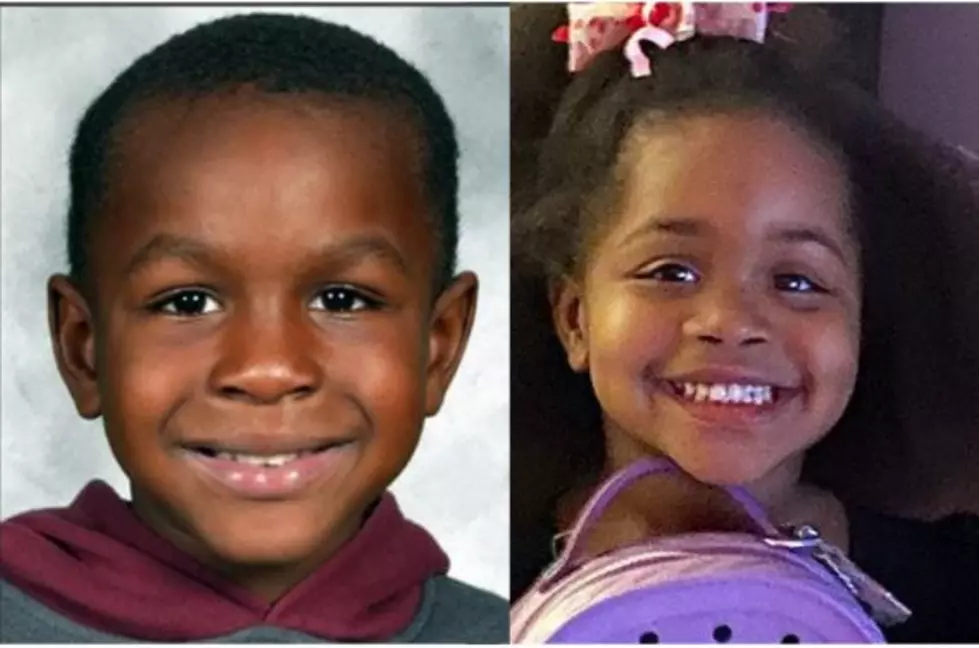 UPDATE: Kidnapped Children Found Safe
National Center For Missing And Exploited Children
UPDATE January, 20th 6:30pm: The two children police say were kidnapped from a foster home in the town of Greece, near Rochester, have been found safe.
The Town Of Greece Police Department canceled the AMBER Alert that was activated on January 18th at 11:59pm for Shekeria Cash and Dimitri Cash," New York State Police shared on Facebook. "The children were recovered safely."
Greece Police say Shekeria and her brother, Dimitri Csh were kidnapped from their foster home in what can only be described as a whirlwind of terror at 8:50 p.m. on Monday, January 18.
Original story 
Am Amber Alert has been issued for two small children, who police believe are in imminent danger of serious harm or even death.
The children, 5-year-old Dimitri Cash Jr. and 3-year-old Shekeria Cash were taken from the Rochester area by two unknown men in black ski masks. State Police says it happened at 8:40pm on Monday, January 18th on English Road, in Town of Greece.
The children were taken under circumstances that lead police to believe they are in imminent danger of serious bodily harm and/or death," the state police tweeted, along with a picture of the two missing children.
The suspects are described as black men, both 6 feet inch tall and both were wearing ski masks. One weighs about 175 pounds. The other, approximately 200 pounds. Both were last seen wearing flannel shirts, Dickies work pants, black knit hats over their ski masks.
Anyone with any information is asked to call the Greece police 585-428-6666 or 9-1-1.
21 Missing Children in New York