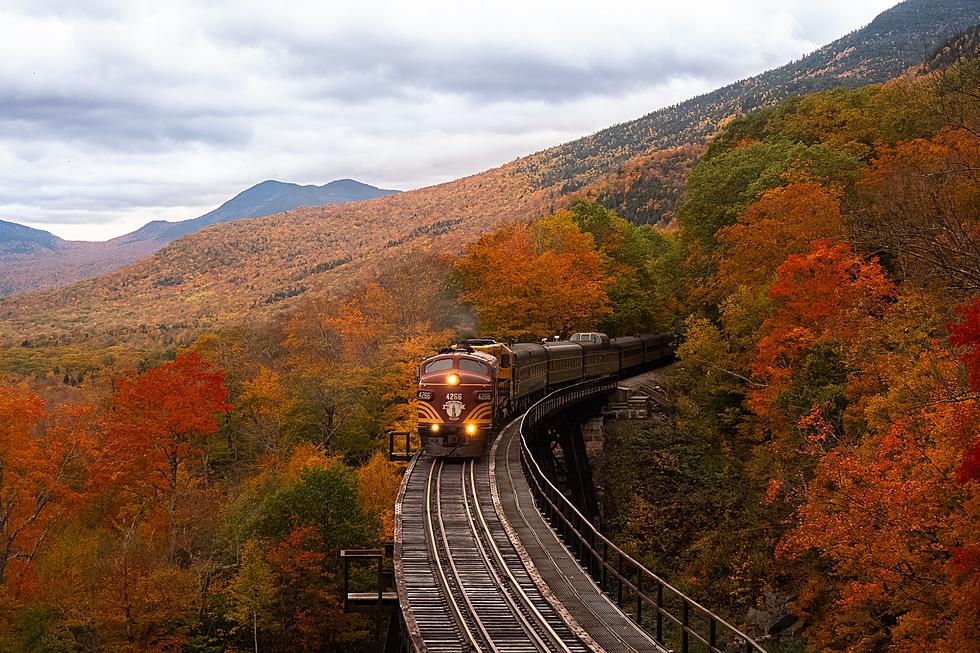 All Aboard! See the Fall Foliage From These Upstate NY Trains
Photo by Balazs Busznyak on Unsplash
There is something really wonderful about the explosion of color throughout Upstate New York as the leaves change color. There's also something wonderful about taking a ride on a local train through the mountains around the Capital Region. Put those two things together and you've got a perfect fall experience.
In the past, my wife and I have taken long backroad car rides to experience the fall foliage. It's fine, but it's had to take it all in while you're trying to keep your eyes on the road at the same time. So the idea of sitting back and relaxing on a train chugging through the Adirondack Mountains while you soak in all the natural beauty really appeals to me.
Last year pretty much all of the fall foliage trains were shut down because of covid. This year they are back and offering even more trips.
Here are some of the fall foliage train trips that are available this year in Upstate New York.
Upstate New York Fall Foliage Trains
This Rustic Airbnb Has A Wood-Fired Hot Tub With An Amazing View
Hike To The Ruins Of The Doomed and Abandoned Catskills Overlook Mountain House