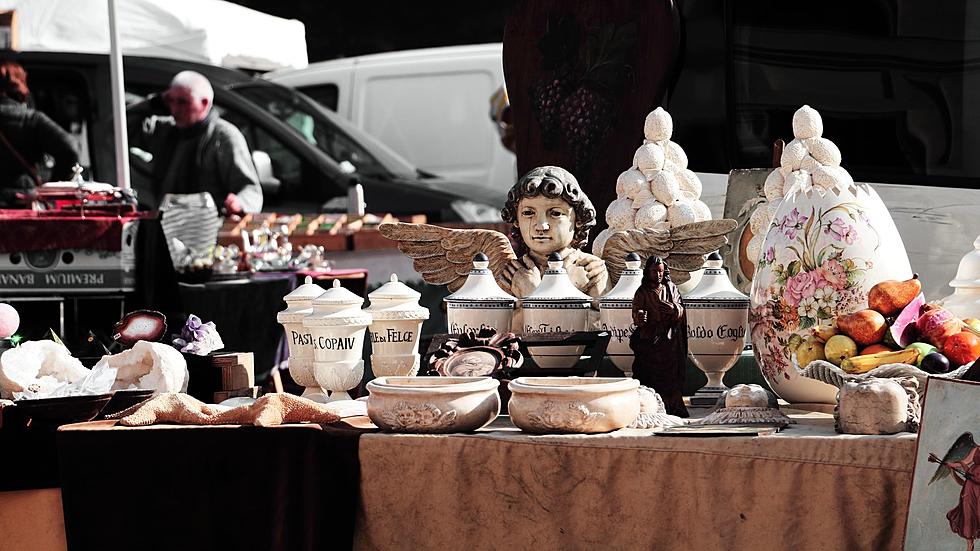 Upstate NY Yard Sale Lovers Rejoice: Massive Four-Town Yard Sale Coming
photo by Simone Pellegrini on Unsplash
Yard sale season is almost here and bargain hunters are at the ready, eager to get out and find those wonderful treasures at rock bottom prices that make yard sales so fun to peruse. Yard sale season seems to be kicking off early this year thanks to a community group called 4Towns Forward which is a collaboration between four communities in Chenango, Delaware, and Otsego Counties: Afton, Bainbridge, Sidney, and Unadilla.
4Towns Forward is organizing a yard sale that will span those four communities on April 23 from 9:00 am to 4:00 pm, encompassing 20 miles of bargains galore for shoppers. Organizers are calling it the "Spring Cleanup" Lawn Sale" and are still seeking participants. A free map will be available to shoppers that will detail yard sale locations so if you live in those areas and want to get in on this big lawn sale event, send an email to unadillachamber@yahoo.com. The deadline to sign up and get on the map is April 8.
According to the Sidney Chamber of Commerce, at it stands right now, over 60 people have already signed on to be a yard sale location and there is plenty of time left before the event which means this could end up becoming one of the biggest, single-day yard sale events in New York State! Move over Madison Bouckville Antique Show? That remains to be seen but it seems evident that this will definitely be one of the biggest yard sale events for our Tri-county region this year.
You can find out more about "Spring Cleanup" Lawn Sale" event on the 4Towns Forward Facebook page.
Look: Spring Has Sprung! The 11 New York State Festivals You Need To Visit
This list includes beer, wine, hot air balloon, family street fairs, chocolate, and flower festivals all coming up before Memorial Day.
Did You Know?? 16 Little Known Museums in Upstate New York You Must See!
Is there a museum to almost everything in Upstate New York? Yes, we think so. Check out this incredible list!