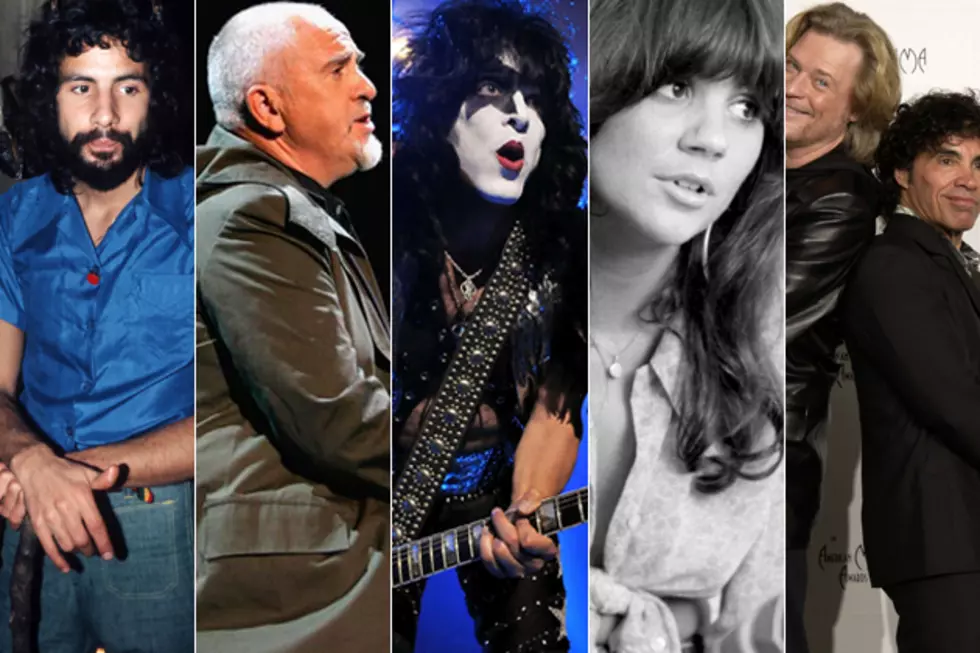 2014 Rock and Roll Hall of Fame Induction Ceremony Preview
Hulton Archives, Simone Joyner, Jim Dyson, Michael Ochs Archives, Robert Mora / Getty Images
Thus far, of course, the news has been more about who won't be performing than who will. Kiss, after an argument over who would be inducted, will not. Ronstadt, who is battling Parkinson's, is also skipping the event. And Nirvana leader Kurt Cobain, of course, committed suicide 20 years ago. Gabriel, already a member of the hall from his time with Genesis, is scheduled to perform, as is Hall and Oates, the E Street Band and Cat Stevens, now known as Yusef Islam. Surviving Nirvana members Dave Grohl and Krist Novoselic are expected to take the stage, as well. Stevie Nicks is among those expected to pay tribute to the ailing Ronstadt.
"It's amazing, after all these years," John Oates told ABC. "You know, we can go our separate ways for a while. We come back together, and it's like nothing's changed. ... It'll be a very exciting and emotional night, I'm sure."
The ceremony, which is open to the public, begins at 7 p.m. Eastern. It won't be televised until May 31 on HBO. Also to be recognized tonight: the E Street Band, Springsteen's long-time collaborators; Brian Epstein, the late Beatles manager; and Andrew Loog Oldham, who oversaw the early-era Rolling Stones.