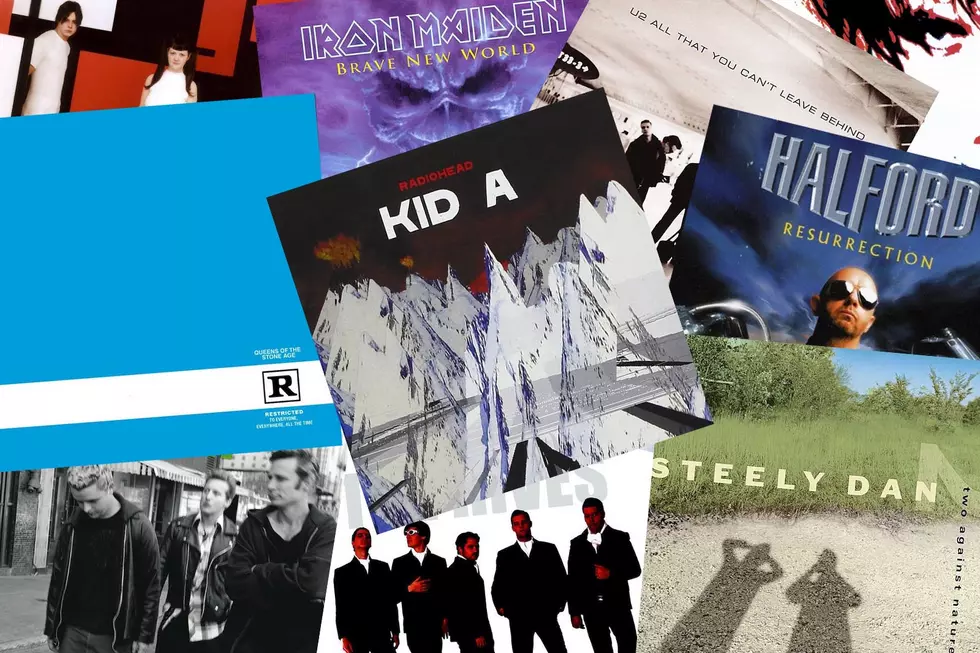 UCR
As our list of 2000's Best Rock Albums shows, the new guard had taken center stage by the time a new millennium loomed. Familiar names like U2, Steely Dan, the Cure and Iron Maiden were still making vibrant, important records.
In the case of youthful throwback bands like White Stripes and the Hives, maybe not so much newer ideas and newer versions of great old ideas.
Meanwhile, Radiohead remained in the vanguard, just a few years after their last genre-bending success. In 2000, they found a strikingly inventive approach to music making, and changed everything – again.
Elsewhere, Iron Maiden and Steely Dan showed you could come home again: Donald Fagen and Walter Becker made their first album in two decades, while Maiden welcomed back singer Bruce Dickinson (who'd departed in 1993) and guitarist Adrian Smith (who'd been gone since 1990).
Green Day continued to tinker with their tried-and-true formula, distancing themselves in the most interesting of ways from what came before. Former Judas Priest singer Rob Halford did the opposite: Reanimating his old group's style and substance after a lengthy period of roving experimentalism. U2 and the Cure also returned to the sound of their glory days, while QOTSA built on their first album's successes to create a career-defining moment.
In their own unique ways, each combined to make 2000's Best Rock Albums.