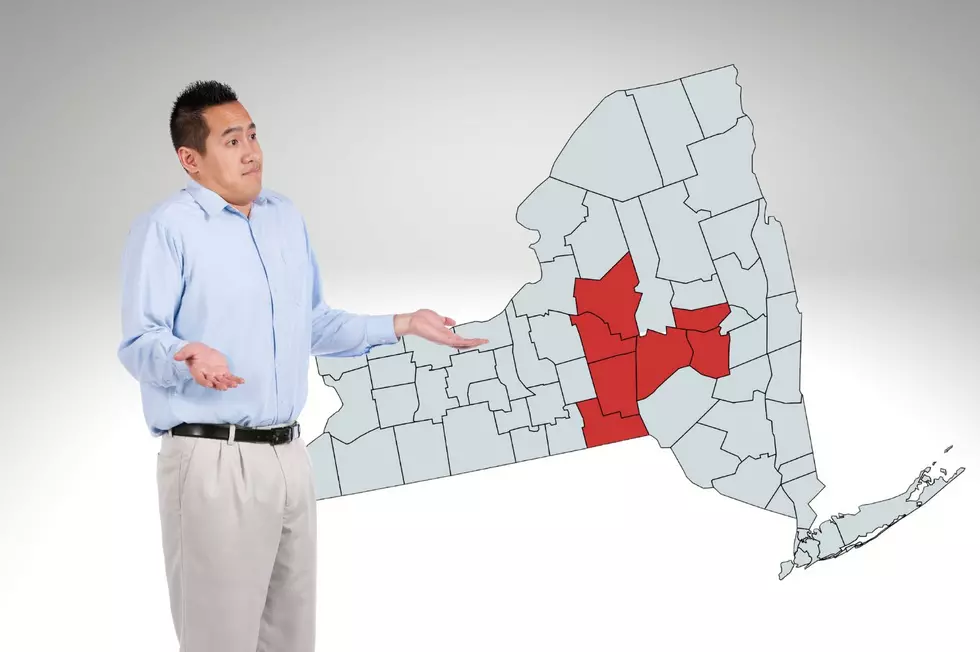 What Happened To The Name 'Leatherstocking Region' In New York State?
Map Chart/Canva
If you know me, you might have heard me say more than once that I hate the term - 'Upstate New York.' Some may find it trivial, but I think if there's a conversation about something in the Southern Tier, whether it be person to person, an article, news story, etc., mention the specific region, county, city, or whatever.
Don't just lump us into a large swath of the state that's above New York City. New York is a big place. We are just a small part of it. I imagine others agree with me. The State of New York has several regions - Mid-Hudson, Capital, Mohawk Valley, North Country, Central, Finger Lakes, Western, and of course, Southern Tier.
Remember our area being a part of the Leatherstocking Region? According to the New York Senate website, it was named for the leather leggings worn by frontiersmen, and for the work of author James Fenimore Cooper. What happened to the Leatherstocking Region?
In 2010, for tourism purposes, the Leatherstocking Region was renamed Central New York. Assemblywoman RoAnn M. Destito stated back then, that the region's name, never created a real identity for the region's tourism industry.
What seems confusing to me is, that Broome County is mentioned as being in the Leatherstocking Region and now the Central region along with Chenango, Madison, Montgomery, Oneida, Otsego, and Schoharie Counties, but we (Broome County) are in the Southern Tier Region.
So is the Central Region designation just for tourism purposes? Any other maps I find, have us on the eastern edge, just before Delaware County is listed as the Southern Tier. Looking at the New York State Destinations website, Broome County is noted to be a part of the Central Region. Syracuse, which we know as Central New York, is listed in the Finger Lakes.
I'm confused. Does anyone want to clarify exactly what 'region we are in, or do we have several region names?
via New York State Destinations, New York Senate
26 Must-Visit Upstate New York Farmers Markets
Add These To Your Southern Tier Bucket List
GALLERY: Can You Name These 10 Southern Tier Locations From The Sky? (Answers At The End)