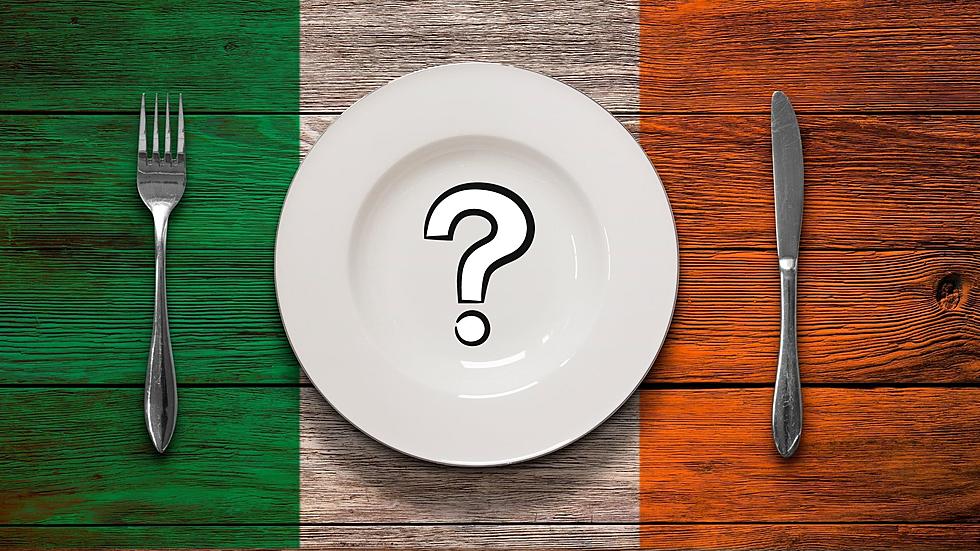 What's The Most Popular St. Patrick's Day Meal in New York?
Canva
Happy St. Patrick's Day. May the luck of the Irish be with you, and your stomach. The Irish holiday typically involves a lot of amazing different foods for you to eat, but which one is the most popular? And which one is most popular in New York?
Hint: it's not corned beef and cabbage.
A study was conducted by the folks at Zippia to determine what meals were the most popular across the U.S. and honestly, I'm kind of surprised at the results for New York. I'll also say, I've never heard of half of the dishes listed and I am Irish. Clearly, a bad one.
The meals listed include:
Soda Bread
Colcannon
Coddle
Irish Stew
Corned beef hash
Corned beef and cabbage
Irish coffee
Shepherd's pie
Guinness pie
Apple cake
The most popular meal across the board is Corned beef and cabbage, which is to be expected. But, what's surprising is what follows, and what the most popular is in New York.
Soda bread is really popular on the East Coast apparently, taking the number two slot across the county for most popular with six states saying it's the best.
However, New York is not one of the states saying that. For us, apparently, the most popular dish is Guinness Pie.
What In The Actual Heck is Guinness Pie?
I can honestly say I've truly never heard of, nor eaten Guinness Pie. Based on photos, it sort of looks like the concept of a beef pot pie?
There's several recipes online that highlight the dish, but we decided to take a look at the recipe from the queen of the kitchen herself, Martha Stewart.
We consider this Guinness Pie to be a cooking project because it takes some time to put together, but it is well worth the effort. To break up the work, try making the crust and stew a day ahead, then assemble and bake before serving.
How To Make Guinness Pie
If you're interested in trying out the full recipe yourself, you can find it in full here.
I'm actually really surprised that the Reuben sandwich did not make this list. Does that mean it's a fake Irish food? An imposter? According to the internet, yes.
Regardless, the sandwich is pretty delicious and I know plenty of people (myself included) who will be eating them today. Here's a list of several places you can go to get them. You won't be disappointed.
13 Places to Get Reubens in Utica
Here are 13 places where you can get a hot Reuben sandwich in Utica.
How Irish Is Central New York?
According to statistics from the U.S. Census, here is what percentage of each Central New York county in terms of Irish population. Out of 100% of people living there, how many have Irish descent?
'Get Your Green On' at Any of These 21 Top Upstate Irish Pubs
There is nothing quite like a visit to an Irish pub on St. Patrick's Day. Here are 21 of Upstate's "greenest" pubs!