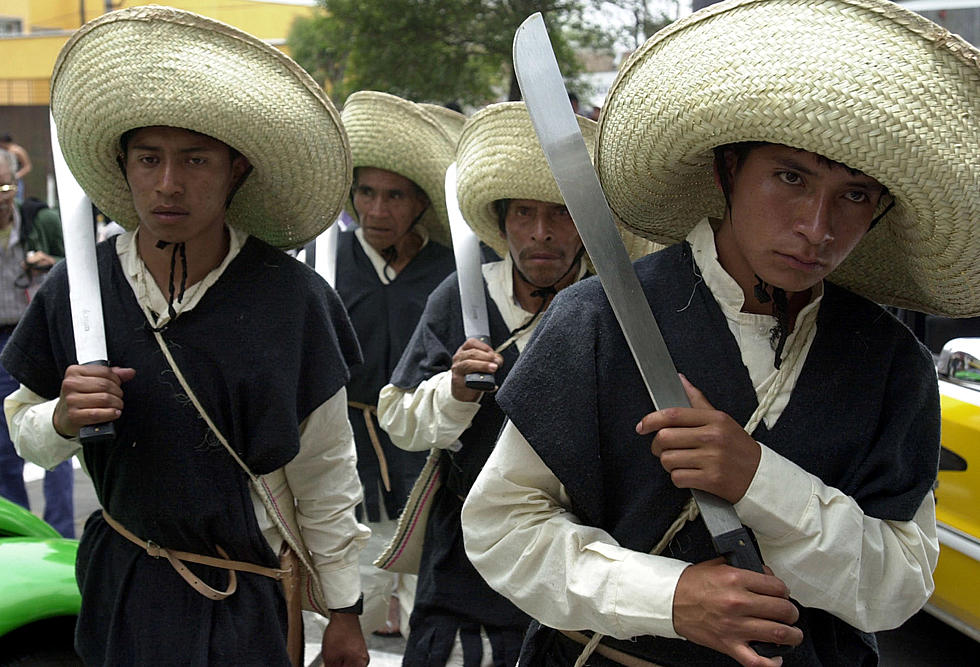 What Does Cinco De Mayo Really Stand For
Susana Gonzalez / Getty Images
Yesterday the Fourth was with us and today we continue to find ways to get through the day. The 5th of May means it's time to celebrate Cinco de Mayo and it falls on a Thursday this year, so it gives everyone a mid-week excuse to get your Mexican grub and drink on.
For many, especially in the United States, it has become a day that we celebrate with Mexican food and margaritas. Ironically, today is not as widely celebrated in Mexico. So what is Cinco de Mayo really all about?
Many people think that it's Mexico's Independence Day. WRONG. That would be September 16th. So why is May 5th such a special occasion?
What Cinco de Mayo Really Really Means
On May 5th, 1862, Mexico defeated the French army at the Battle of Puebla. What makes it significant for Mexico is that they were vastly outnumbered with little training and no equipment. The French had defeated them at every turn, yet they prevailed. It's a celebration of the underdog, and that is a good reason to celebrate. Read the entire story here.
Ok, it's Thursday and we don't want to let a history lesson get in our way of having a good time. See we can learn and have fun too, so open up a cold Mexican beer to honor the day. Remember not to drink too much tequila though because you and Joe Nichols know what happens when you add Tequila to a party.
Five Virtually Unknown Facts About Cinco de Mayo
Celebrate Cinco de Mayo With a Margarita at These 15 Upstate New York Mexican Cantinas
Did you know that the Mexican holiday of Cinco de Mayo is actually celebrated more in the United States than it is in Mexico? Here are 15 great Upstate New York Mexican restaurants and cantinas that have made a name for themselves for making an epic margarita.