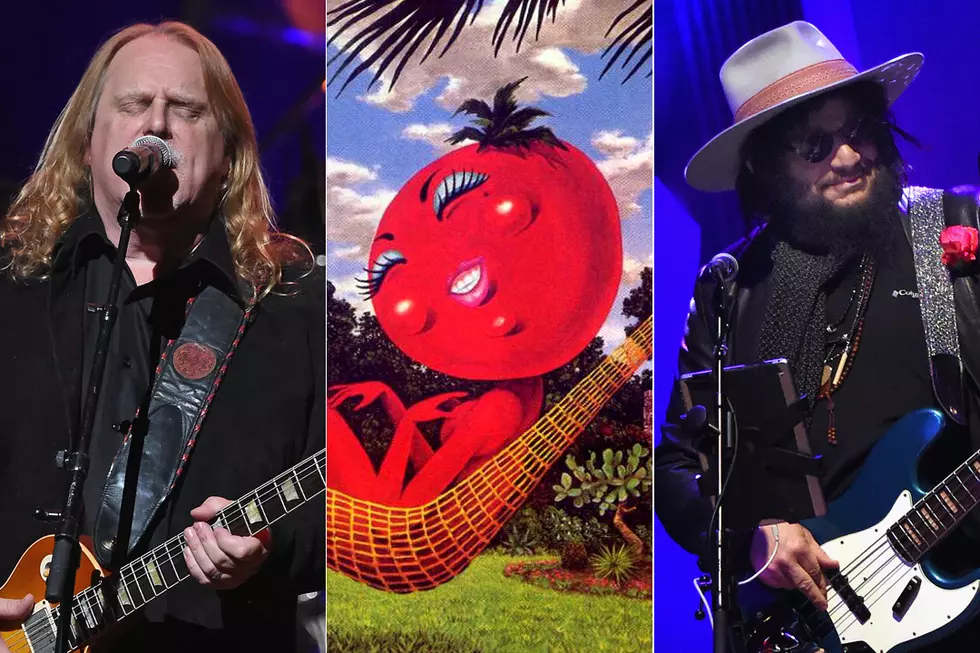 Warren Haynes, Don Was + More to Honor Little Feat's 'Waiting for Columbus' With All-Star Concert
Jamie McCarthy, Getty Images / Warner Bros / Rick Diamond, Getty Images
On May 6, a group of musicians led by guitarist Warren Haynes and Don Was will pay tribute to one of rock's most beloved live albums, Little Feat's Waiting for Columbus. The concert will take place at the Saenger Theatre in New Orleans during the second and final weekend of this year's New Orleans Jazz and Heritage Festival, commonly known as JazzFest.
In addition to Haynes and Was, who will be playing bass and serving as musical director, the core band consists of country singer Jamey Johnson, keyboardist John Medeski, drummer Terence Higgins (Dirty Dozen Brass Band), guitarist Dave Malone (the Radiators) and Mark Mullins (Bonerama) on horns. Special guests will be announced at a later date.
Released in 1978, Waiting for Columbus captured Little Feat during a handful of of 1977 shows at the Rainbow Theatre in London and Lisner Auditorium in Washington, D.C. It was the last record they released prior to the death of frontman Lowell George in 1979.
All of the musicians are currently touring behind a 40th anniversary celebration of another classic live record, The Last Waltz by the Band, which they performed last year at the Saenger. Last month, Was told us that they chose The Last Waltz because, unlike Paul McCartney and the Rolling Stones, "nobody is out there playing songs that the Band made popular. And they are songs that are deeply etched into the zeitgeist. ... I don't know how else to say it, they are delicious songs."
Tickets go on sale at TicketMaster on Friday, March 31 at 10AM Central, with prices ranging from $89 to $550. A VIP package consists of a premium ticket and a limited-edition commemorative poster. For full information, visit the website for the concert.
Masterpieces: The Very Best Albums From More Than 100 Classic Rock Acts