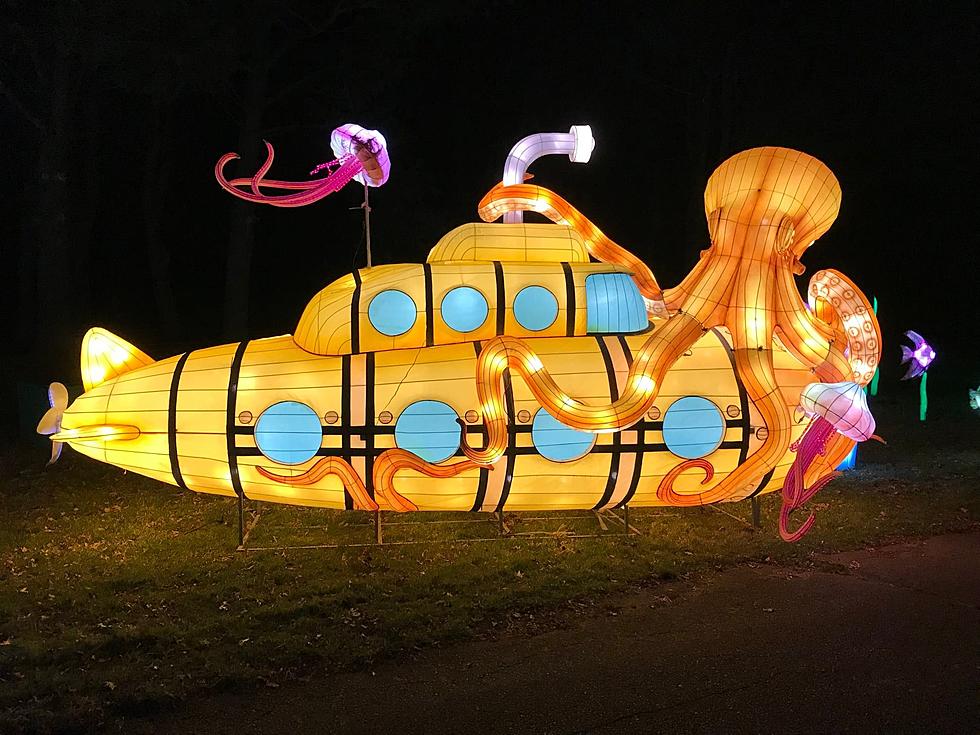 Unique and Colorful Lantern Festival Worth the Short Drive from Albany! Want to Go?
americanlanternfestival.com
We have a family tradition of driving around town to see all of the Christmas lights that neighbors have put up. We also go to the park to see what the town has come up with and each display is awesome in it's own way but I have never seen anything like American Lantern Festival!
You need to scroll through the American Lantern Festival pictures I have below but seeing these creative displays in person cannot be beat!
This Winter, American Lantern Festivals has 2 spectacular, large-scale light show destinations to explore. One in Connecticut and one in New York! The ride to Castle Grisch Winery in Watkins Glen will be well worth worth it for every member of your family.
Stay in the warmth of your vehicle as you take in the dazzling lights on display. Tickets start at $29 for weekdays and $35 for Saturday and Sunday. Purchase tickets for the Watkins Glen event HERE.
The Connecticut location is equally spectacular but here is a heads up for this weekend, due to forecasted severe weather, the Lyman Orchards show has been cancelled for Saturday, January 29th. Tickets for future shows can be purchased HERE
I am 55 years old and have never seen anything quite like this. What a great way to literally brighten up the Winter months. All of the lanterns are hand-constructed and made using materials like silk, porcelain and glass.
The Castle Grisch show is located at 3380 County Road 28, Watkins Glen. Call them for more information at 1-888-414-6339. The Connecticut show is located at Lyman Orchards, 70 Lyman Road, Middlefield, CT.  Call 860-349-6033 for more information.
Here is a sneak peek at what you will see at this year's American Lantern Festival!
Explore the American Lantern Festival
Short day trips from the Capital Region!
Explore the Old Catskill Game Farm
Let's see what the Catskill Game Farm looks like in 2022.