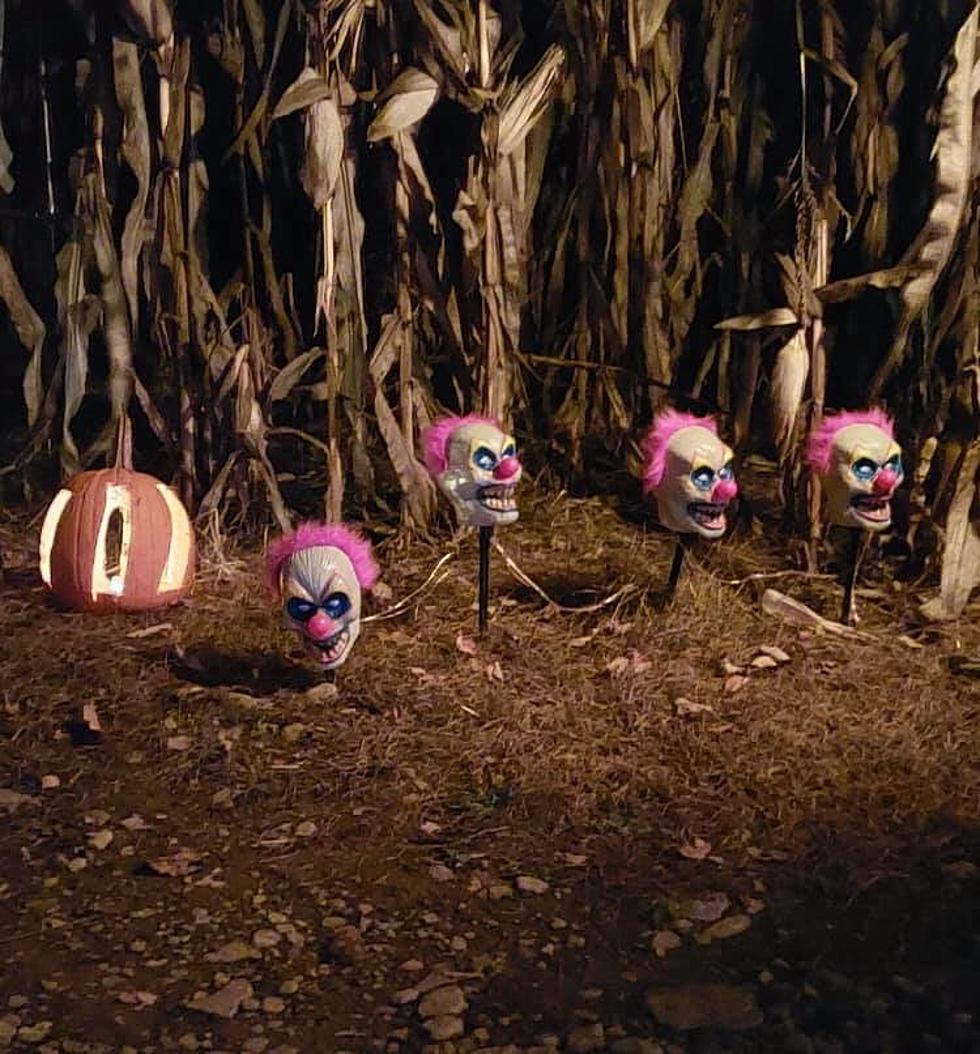 This Otsego County Haunted Corn Maze Delivers Best Jump Scares
Credit: Willy's Farm and Cider Mill, Facebook
Nestled in the beautiful hills above Schenevus, NY is a special place that is a family-owned and operated business that is as charming as it is thrilling. Those two things don't seem like they belong in the same sentence but in this case, they do.
Willy's Farm and Cider Mill is located on top of a hill with stunning views of the surrounding area and operates on the weekends throughout the fall season. It's one of those places where people of all ages enjoy all that it has to offer with outrageously delicious, freshly made cider donuts, cider, and other treats, along with a variety of farm animals to adore, a fun play area for kids, a barn filled with homemade baked goods and handcrafted items, and a fun corn maze that thankfully, isn't too difficult.
That very corn maze turns into a nightmarish scene on October 29 and 30 as a haunted corn maze from 7:00 to 8:30 pm. It's a cheap thrill at $5 per person and it is on the scary side so it may not be appropriate for young children. This is a very popular event with area families.
I have always enjoyed going to Willy's Farm and Cider Mill with my family and continue to enjoy it as an adult. It's one of the "best bangs for your buck" locally and a great way to spend a few hours.
They close for the season after November 7 so time is running out to enjoy one Otsego County's best fall attractions. For more information visit willysfarm.com or go to their Facebook Page.
These Are the Top 30 Most Googled Costumes For Halloween 2021
Not sure what to dress your kids or yourself as for Halloween this year? Google's got you with its "
Freightgeist
" which crunches all of the data that people type into Google searches and then spits out information on what the hottest Halloween costume trends are expected to be. These are the top 30 most searched for Halloween costumes for 2021.
Be Scared At These Haunted Hotels And Inns Across New York State
Looking to stay the night at a haunted hotel or a haunted inn in New York State? There are plenty to choose from. Far and wide providing frights.
Take A Scary Halloween Boat Tour Of Underground Caves In Upstate New York