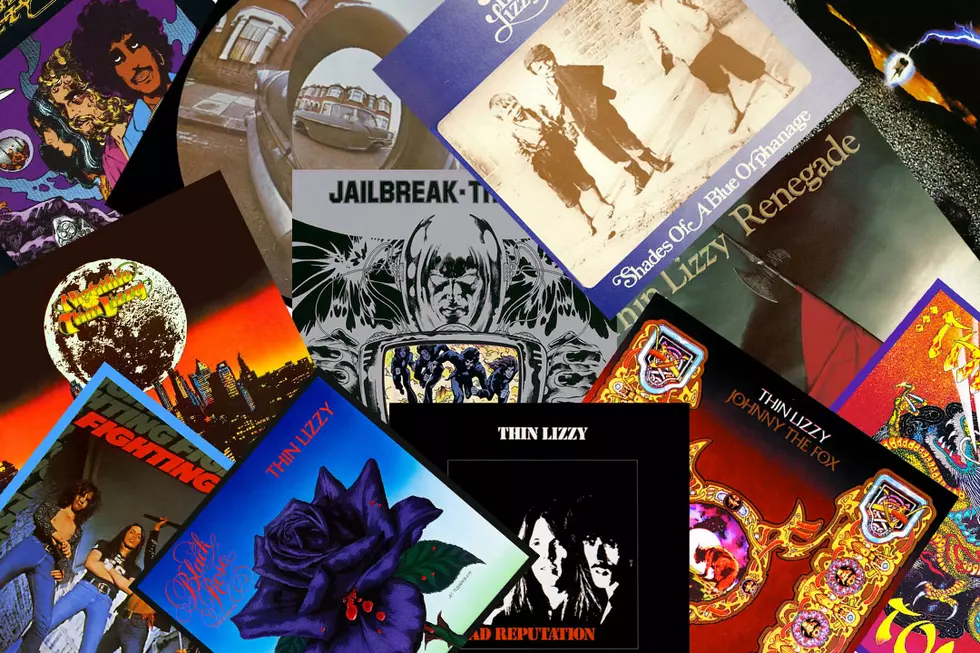 Thin Lizzy Albums Ranked Worst to Best
Ultimate Classic Rock
Phil Lynott's death on Jan. 4, 1986, cut short one of the brightest careers in rock. Yet his life's legacy remains as the leader of hard rock icons Thin Lizzy. Here's a look at all of their albums.
Formed in Dublin in 1969, Thin Lizzy were, even by '70s standards, incredibly prolific. Over the course of their 14-year career, they issued all of 12 studio LPs – as well as two era-defining double-live albums that we've chosen to exclude on this occasion – before announcing their breakup in 1983. Lynott's two solo discs were also released while he was a member of Thin Lizzy.
But before his death, Lynott carved out a lofty reputation as not only one of his generation's greatest natural rock stars, but as a songwriter's songwriter. He was capable of creative expression far exceeding his most famous output centering on roguish bad-boy anthems, while exuding the sort of charisma that made every man want to be him, and every woman want to be with him.
So many decades later, we all just want to be reminded of Lynott, as well as his many Thin Lizzy bandmates who contributed their own formidable talents to bringing these songs to life. Some of their efforts were more artistically successful than others, but they were still overwhelmingly positive, as we now set out to divine each album's relative musical worth, from worst to best.