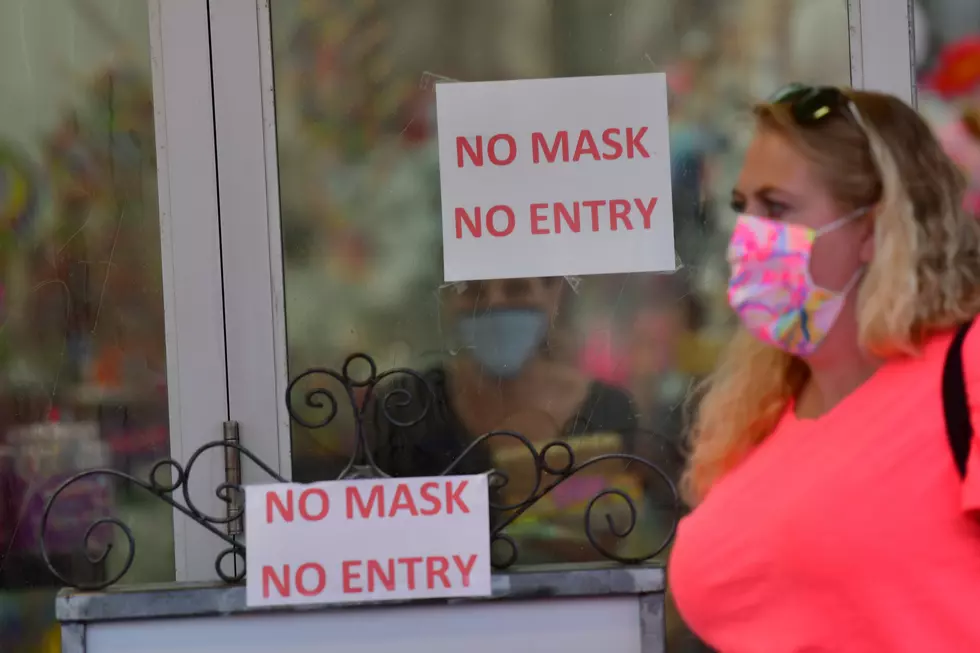 Stewart's Shops & Walmart Announce Official 'No Mask, No Service' Policy
Getty Images
Yesterday one of the biggest retailers in the United States if not the world announced that they were requiring all customers to wear masks and that people that didn't wear them would be denied entrance to their stores nationwide.
Here in New York Governor Cuomo made masks mandatory when your out in public and can't social distance. He even issued an order making it legal for businesses to require masks and deny entrance to anyone not wearing a mask.
Enforcement has been pretty lax. You still see people without masks on at the grocery store and even though some people might give them a disapproving glare most of the time nobody says anything to them. If sure it's tough to have your employees that are making minimum wage get in confrontational situations with someone that's dead set on not wearing a mask.
That's exactly what Walmart and locally Stewart's Shops has announced. Last week Stewart's Shops announced a "no Mask, No Service" policy that will be enforced by their store employees. Stewart's Shops President Gary Dake said that the change isn't actually Stewart's Shop policy, but they were enforcing the state law after being threatened with fines by the Department of Health. Stores that don't enforce the mask law face up to a $2000 fine.
Walmart is taking a slightly different approach to the new mask policy. They are creating a Health Ambassador at its Walmart stores that will be stationed at the entrances to inform customers that they must wear a mask. These Health Ambassadors will have additional training on how to handle customers that don't want to wear a mask. Walmart's new mask policy goes into effect Monday, July 20th.

Other national chains, including Starbucks, have announced similar mask policies. Here in New York, it's the threat of fines from the Department of Health that is spurring mask enforcement.
Enter your number to get our free mobile app
12 Cool and Unique Facts About the Capital Region