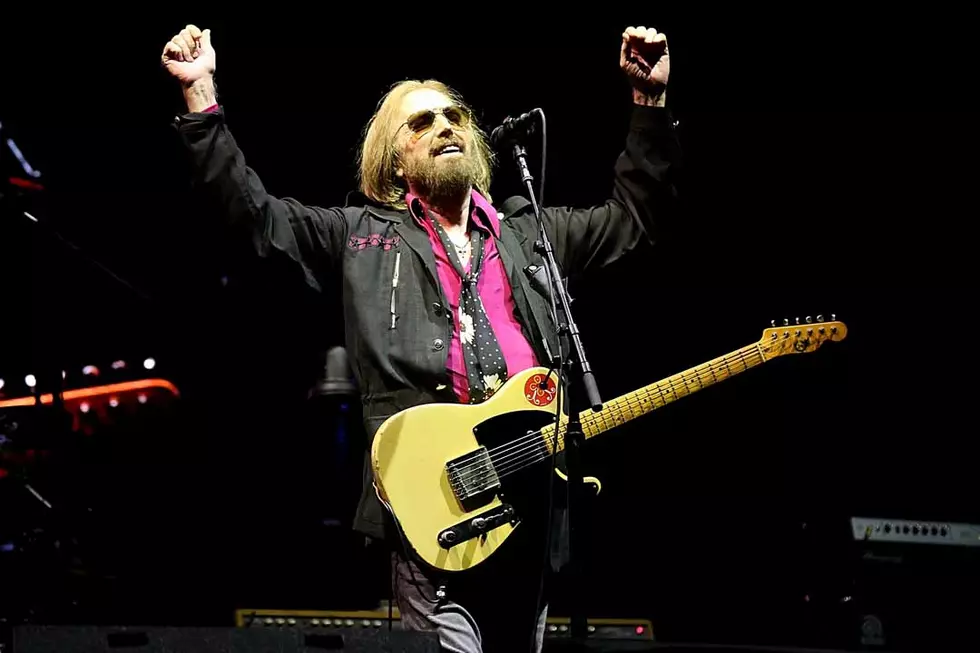 Gary Miller, Getty Images
By Jaclynn LoGatto (Townsquare Media Intern)
Recently, heartache and heartbreak found their way into the lives of many after discovering the state of the adored and talented Tom Petty. He was found unconscious in his home due to a cardiac arrest. It was so sudden and unexpected which added to the shock of the public, including my family and myself. The news of his passing impacted us greatly, almost as if he was part of the family.
Being mainly rock and roll fans, and extreme music lovers overall, my entire family absolutely loved Tom Petty since he came out. My parents, aunts, and uncles listened to his music because it touched their lives, and they continued to expose my cousins, my sisters, and myself to his uplifting, positive lyrics. Whenever one of Tom Petty's songs came on, regardless of which song it was, it reminded me of my family and how thankful I am for them, our tastes in music, my upbringing, and how the music I grew up with influenced who I am today. I loved how we bonded over his mystifying chords and lyrics.
For years as we grew up, my sister and I talked about how much we would love to see Tom Petty perform live. We dreamed about the day that we would get our chance, even though we were unsure if it would ever happen. This past summer, we received the incredible opportunity to fulfill this dream. In the beginning of July, a group of us traveled to Forest Hills, Queens to see Tom Petty perform at Forest Hills Stadium. The show was absolutely breathtaking. As he played through classic and heartwarming songs such as, "Mary Jane's Last Dance," "You Don't Know How It Feels," "Free Fallin,'" "You Got Lucky," and "It's Good to be King," I felt such a strong bond fall across the whole audience while everyone sang along. His music united us all together as Tom Petty fans. His energy and accuracy blew me away, and his passion for music and performing rang through every note he played and every word he sang. Seeing Tom Petty in person was an amazingly different experience than listening to his music at home. It was the best concert I've ever been to, one that none of us will ever forget it. He was and will always continue to be an immensely talented, personable, extraordinary, peaceful, and true musician that brought joy to the lives of many.
My family and I consider ourselves lucky to have been lucky enough to see this true rock and roll icon. Tom Petty not only knew how to attract attention and perform his songs incredibly, he knew how to write music that unified many. He knew how to influence everyone, including other artists. A truly inspirational and legendary artist gone too soon, but his art will live on in our hearts forever. Tom Petty will be deeply missed.