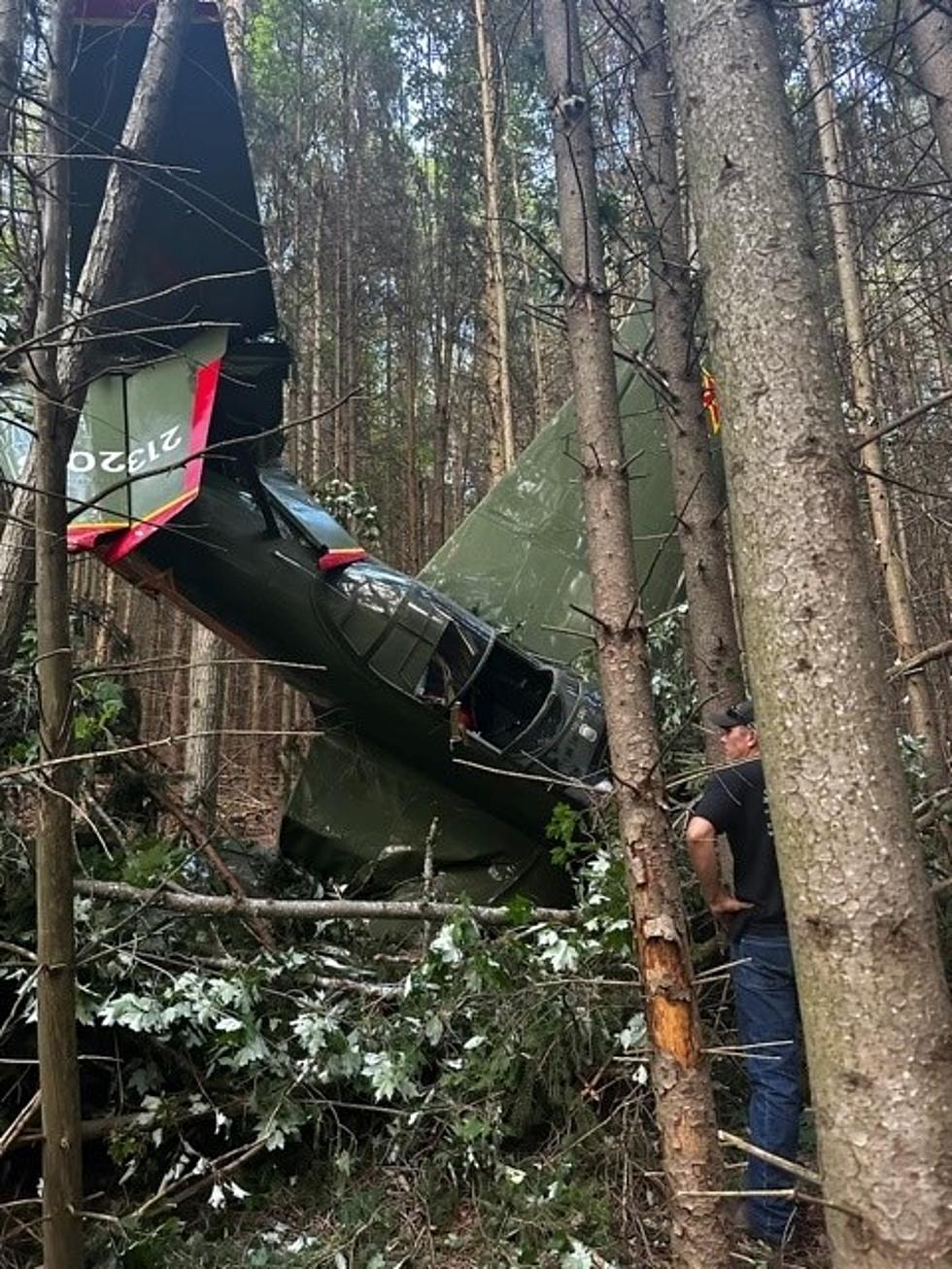 Plane Crash In Delaware County
Delaware County Sheriff's Office
On Saturday August 26th, the Delaware County 911 system received a call from Boston Air Traffic Control that an aircraft was in distress as the pilot indicated issues with the plane's engines as they were failing. A father and son aviation team were about to crash during a flight from Maine to Texas. Luck seemed to be on their side, as both survived what may have become a fatal incident.
Multiple Reports Of A Plane Crash To Delaware County 911
Around the same time air traffic control reported the plane's distress to Delaware County 911, the system's phones lit up with reports coming in that a small aircraft had gone down in the woods near a home in Franklin, NY. First responders including deputies from the Delaware County Sherriff's Office, Franklin Fire and EMS, Delaware County Emergency Services, and Delaware County Fire Coordinators were first on the scene to the reported crash.
Pilot, Son Transported To Local Hospital
When deputies arrived on the scene, they found that the pilot and his son were able to get themselves out of and away from the downed aircraft. Ron Galuppo, 72, and his son Nathan Galuppo, 22 were taken to Delaware Valley Hospital by the good Samaritan who called 911 and seen for minor injuries, and were also kept for more evaluation after the crash. The pair were traveling from Maine to their home state of Texas.
Investigation Handled By Local And Federal Agencies
The investigation into the crash was handled by the Delaware County Sherriff's Office in conjunction with the Federal Aviation Administration. At the time of publication, no cause for the crash has been released.
10 Most Unusual and Peaceful Airbnbs in Delaware and Otsego Counties
Get ready for a very peaceful, close-to-home getaway at some of Delaware and Otsego County's most unusual Airbnbs.