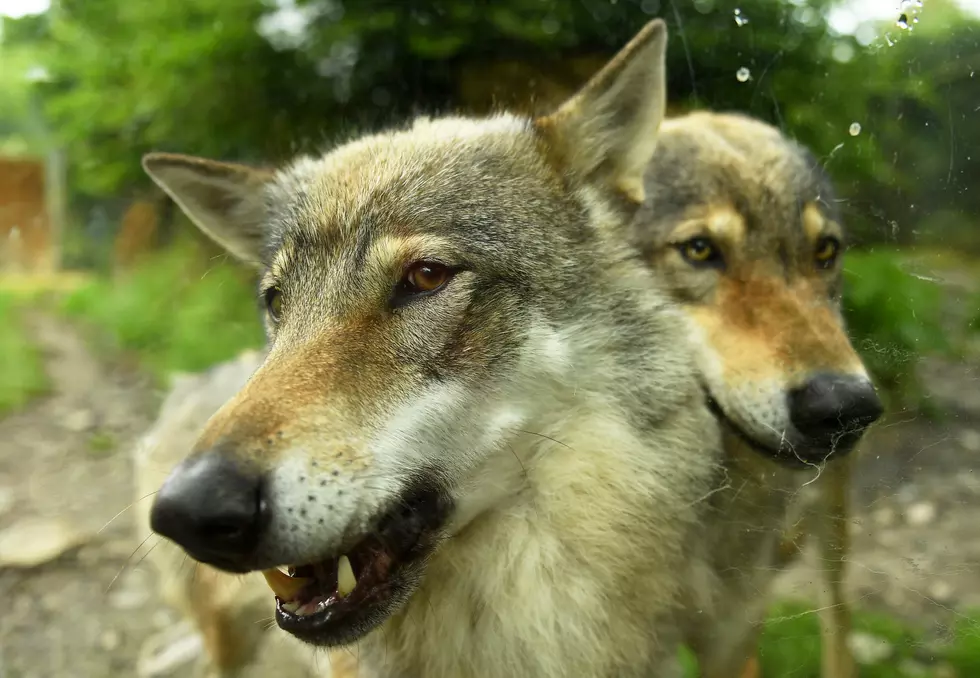 Photograph Rare Wolves In New York
Getty Images
How cool would it be to get up close with wolves, observe them in their natural environment and take pictures of them? Without being in danger of course. Are you kidding me? That would be an amazing experience. One that you would never forget!
The Wolf Conservation Center in South Salem, New York offers experiences just like what I described with their "photography sessions with wolves". For a $100 fee you will be offered a special opportunity to photograph their Ambassador Wolves. You will also be given access to photograph the WCC's critically endangered Mexican wolves and red wolves. All from a vantage point not typically available at other times.
So, what are Ambassador wolves? The 3 located at this site help open the door to understanding what wolves really are.
Alawa -  (meaning "sweetpea" in Algonquin)
Zephyr - (meaning "light or west wind")
Nikai - (meaning "Little Saint" or One Who Wanders")
Proceeds from the $100 fee will go toward the protection and preservation of wolves in North America. The WCC also participates in the federal recovery and release programs for two critically endangered wolf species - the Mexican grey wolf and the red wolf.
Encounters with wildlife are always cool. When I was a kid we vacationed in the Smokey Mountains and we would see black bear each time we were there. Cars would pull over to the side of the road to get a picture. I once saw a moose while in the Ozarks and he was mangy but awesome. These memories are 40 years old but have stayed with me.
Did you know that wolves mate for life and have been known to sacrifice themselves for the survival of the pack? According to Adirondack.net wolves are native to the Adirondacks (for example) but became extinct. There are signs that they might be coming back but the numbers are very low. That is another reason that makes this such a unique and rare experience.
Space is very limited and there are only 2 sessions currently scheduled for April on the 3rd and the 18th. Register HERE for upcoming sessions. The WCC is a 501(c)(3) not-for-profit environmental education organization.
KEEP READING: See how animals around the world are responding to COVID-19
OH NO WE DIDN'T: 12 Photos That Prove That Alpacas Are Cuter Than Llamas