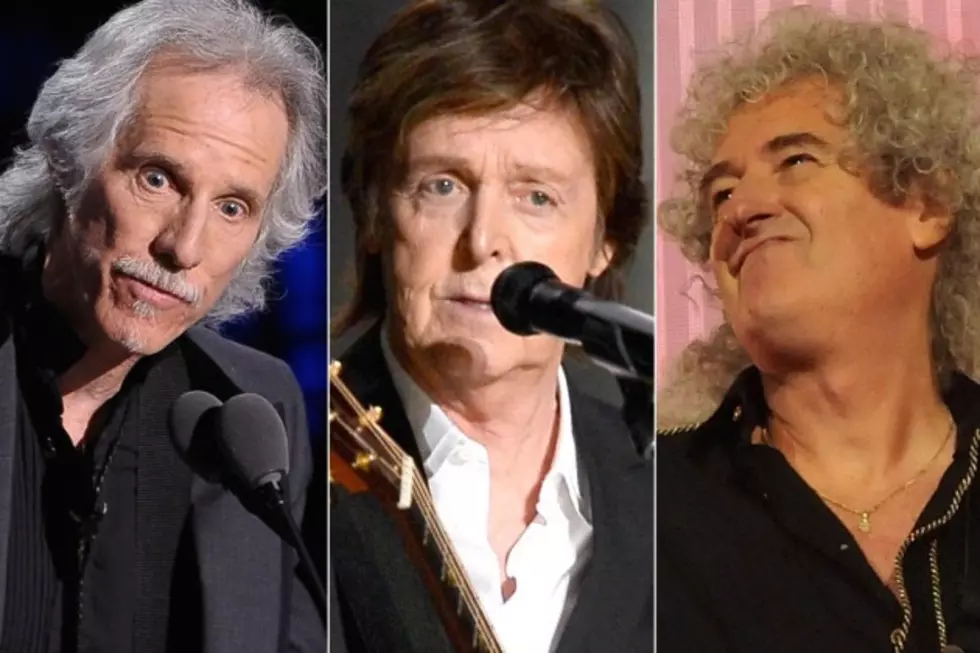 Italian Pair Jailed After Claiming Credit for Doors, Paul McCartney and Queen Songs
Michael Loccisano / Kevork Djansezian / Jim Dyson, Getty Images
There'll be jail time for a pair of Italian crooks who tried to swipe royalties for famous songs written by Paul McCartney, Queen and the Doors. Athos Poma and Giuseppe Fedi received around $284,000 before the scam was exposed.
The duo was taking advantage of a loophole in the Italian Society of Authors and Publishers computer system in which many famous original compositions had somehow gone unregistered. Poma and Fedi -- the latter of whom worked at ISAP and facilitated the scam -- claimed the rights to more than 200 songs between 2006-08, including McCartney's "My Love," Queen's "Liar" and the Doors' "People Are Strange."
Poma has been sentenced to 18 months in jail, while Fedi will be incarcerated for 20 months. Lawyers for Poma, who was acquitted on separate charges of plagiarism, say they will appeal.
Once the loophole was discovered, the Italian Society of Authors and Publishers created a holding fund for the due royalties until the process could be fixed. The duo tried to register tracks written by Radiohead and Tom Jones, as well.
The Melvins' King Buzzo Talks About Queen's Influence
See Yearbook Photos of Jim Morrison and Other Rockers