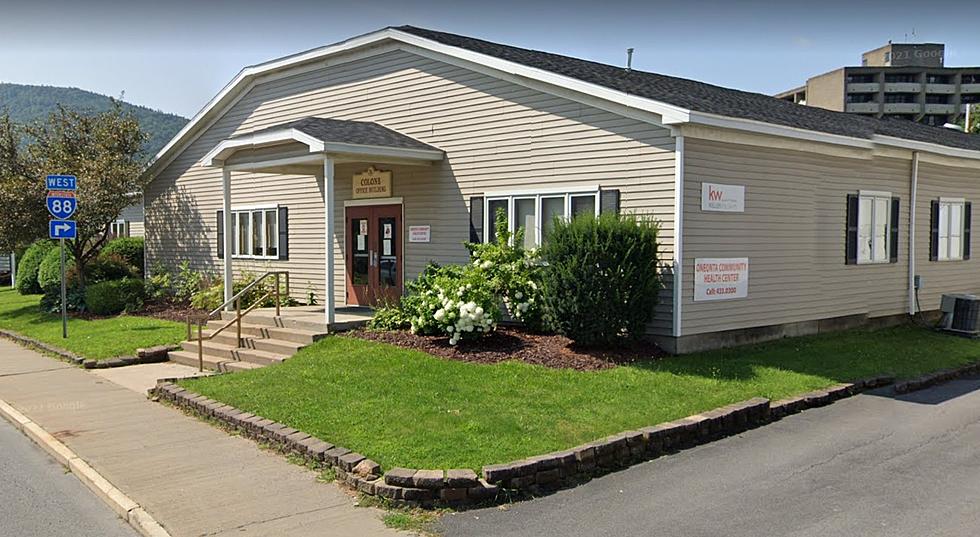 Otsego County Chamber of Commerce Announces 2021 Business Award Winners
The Otsego County Chamber of Commerce office (Credit: Google Maps, street view)
It's amazing how quickly a year goes by and here we are with news from the Otsego County Chamber of Commerce as they announce the 2021 Business Award Winners from a group of nominees. Winners are selected from a group of nominees that were accepted from community members until November 19 in different categories.
Otsego County Chamber Board of Directors members and county citizens make up a special committee that goes through the nominations and selects the winners. This year's winners were approved on December 15 at a committee meeting with winners notified on the 21st and 22nd. What a great surprise for those award winners!
This year's winner of the "Distinguished Business of the Year" award is Hartwick College. According to the Otsego County Chamber of Commerce, this award is given to a business in the county that meets the following criteria:
- Employs over 50 people
- made a lasting and substantial impact in our community
- Is a Chamber of Commerce member
- In involved in Chamber events and contributes to the mission of the Chamber of Commerce
· Community involvement
· Can demonstrate that the business is successful and growing
· Shows a commitment to the business community in the county
· Is an asset to Otsego County
This year's winner of "The Small Business of the Year Award", sponsored by Key Bank is The Village Printer. This is an award given to a small business with 50 or fewer employees that demonstrates a "sustained and substantial impact in the community" according to the Chamber. The Village Printer was nominated for giving back to various community groups in the form of donating services, banners, and marketing materials.
This year's winner of "The Breakthrough Award" sponsored by Excellus BCBS goes to  OE Connect, Otsego Electric Cooperative. This award is not necessarily awarded to a Chamber member since a current member can nominate a non-member business. This award is given to either a business or individual who demonstrates "innovation and an entrepreneurial spirit". OE Connect, Otsego Electric Cooperative has shown just that.
Last, but not least, "The Eugene A. Bettiol, Jr. Citizen of the Year Award" sponsored by Bassett Healthcare Network was given to  Ben Guenther, an owner of Five Star Subaru. Guenther captured this award due to his continued support through Five Star Subaru of various non-profit groups over the years who have had a positive impact on our community in so many ways. According to the Chamber, Geuther "supports the Otsego County Chamber of Commerce, shows leadership in the community, and is committed to enhancing the Quality of Life in Otsego County".
Typically, the Chamber holds a special evening with a dinner and awards presentation however, due to COVID-19, the Chamber is not having an in-person event at this time. According to Interim President Al Rubin, the chamber would like to hold a celebratory event when it's safe to gather to award the honorees.
2021 OTSEGO COUNTY CHAMBER OF COMMERCE AWARDS
Each year, the Otsego County Chamber of Commerce gives out 4 different awards to businesses in the county and an individual.
2021 Oneonta Gingerbread Jubilee Contest Entries
The Destination Oneonta 2021 Gingerbread Jubilee was back this year in a big way! The theme for this gingerbread creation contest was "Deck the Palms" for some tropical holiday fun. Here's a collection of the entries for the contest which includes individual children, families, professionals, and individual adults. The Gingerbread Jubilee was held at Foothills Performing Arts Center atrium.