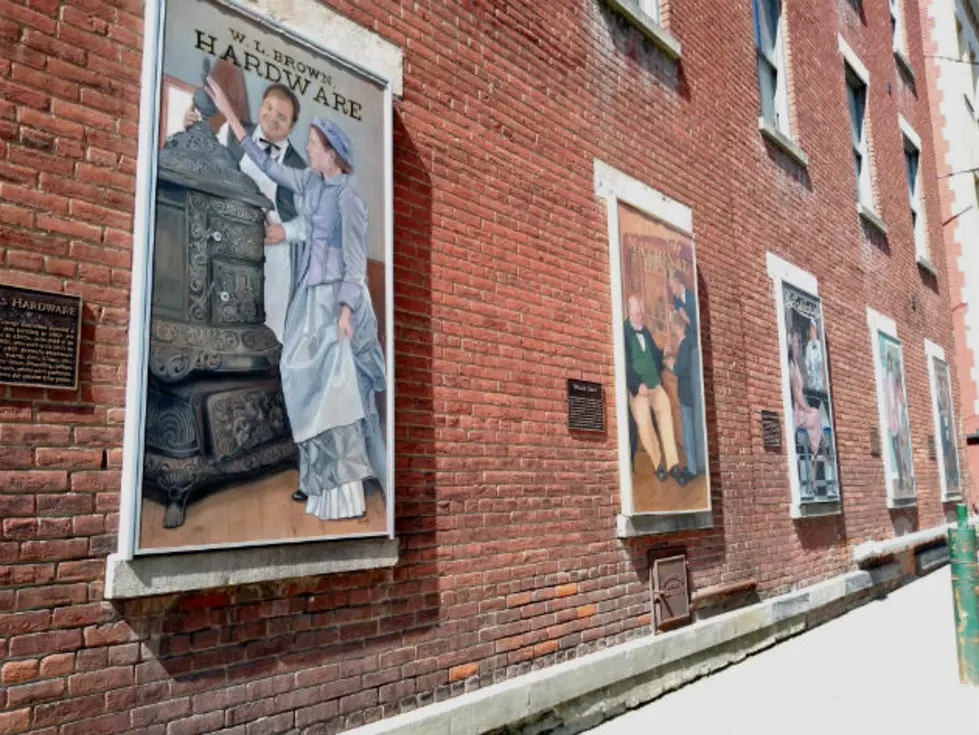 Oneonta's Oldest Building Showcases Historic Murals
Credit: TSM Oneonta
As I was walking along Dietz Street in Oneonta this week, I was reminded that our Downtown is looking better and better all the time.  Improvements are expensive and take time and it's been hard to maintain patience and wait for good things to happen.  With that said, I renewed my appreciation for the wonderful murals on Oneonta's oldest building at 183 Main Street, home to the Oneonta History Center.
Last November, the final and 5th mural was revealed to the community at the Oneonta History Center.  The mural, by Oneonta artist Carol Mandigo depicts a historic scene at Wilber Bank, which according to the Greater Oneonta Historical Society, opened in that location following a fire at David Wilber's bank in Milford.  The bank was located in the southwest corner of the first floor of Brown's Hardware, where the Oneonta History Center is now housed.  Wilber Bank operated from 183 Main Street from 1873 to 1876 before moving to a larger space across Dietz Street in the Central Hotel.
Funding for all five murals came from donations to the Greater Oneonta Historical Society, along with public funds administered by the Chenango Arts Council, and are made possible by the New York State Council on the Arts (NYSCA) with support from Governor Andrew Cuomo and the NYS Legislature.
I love these murals which are so wonderfully done by Carol Mandigo and would love to see even more murals around town.  Art adds flavor and beauty to any community in my opinion.  Let's keep it going Oneonta!
See all five murals below...