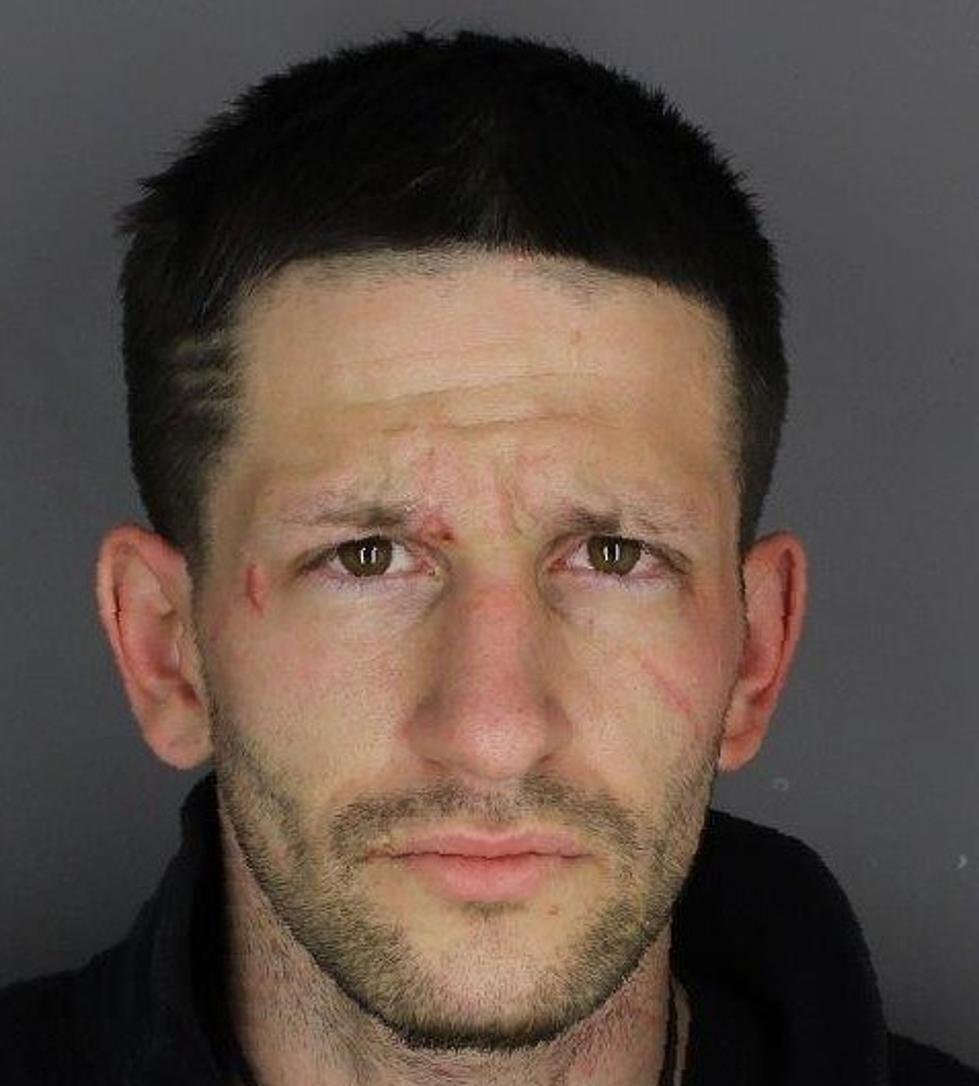 Help State Police in Oneonta, NY Find Anthony Masi
Anthony Masi (Credit: New York State Police)
1/6/22 UPDATE
The man who state police were looking for, relating to a violent attack on a woman December 30 at the Budget Inn on Rt. 23, Southside Oneonta has been found. According to New York State Police, Anthony Masi was arrested yesterday and charged with assault.
-----------------------------------------------------
1/3/22
The Budget Inn on Rt. 23 was the scene of a violent crime on the evening of Thursday, December 30 according to New York State Police. At about 6:00 pm that evening, troopers were called out to the Budget Inn on Route 23 Southside Oneonta, just across from Walmart, where a woman had been violently attacked by a man with a machete-type knife during an argument.
The victim, unnamed by police was found by police, heavily bleeding from a large cut to her nose. The attacker was named as 29-year-old Anthony Masi (pictured below).
As the police investigate this case, they are trying to locate Masi and are asking for the public's help and are asking anyone with information to contact them at 607-561-7400.
The medical status of the woman attacked is not known at this time but she was first taken to Bassett Hospital in Cooperstown and then transferred to Upstate Medical Center in Syracuse to undergo surgery for her injury.
A further update in this case will be provided as more information gets released and if/when Masi is located.
LOOK: Here are the pets banned in each state
Because the regulation of exotic animals is left to states, some organizations, including The Humane Society of the United States, advocate for federal, standardized legislation that would ban owning large cats, bears, primates, and large poisonous snakes as pets.
Read on to see which pets are banned in your home state, as well as across the nation.
KEEP SCROLLING
LOOK: Things from the year you were born that don't exist anymore
The iconic (and at times silly) toys, technologies, and electronics have been usurped since their grand entrance, either by advances in technology or breakthroughs in common sense.
See how many things on this list
trigger childhood memories—and which ones were here and gone so fast you missed them entirely.