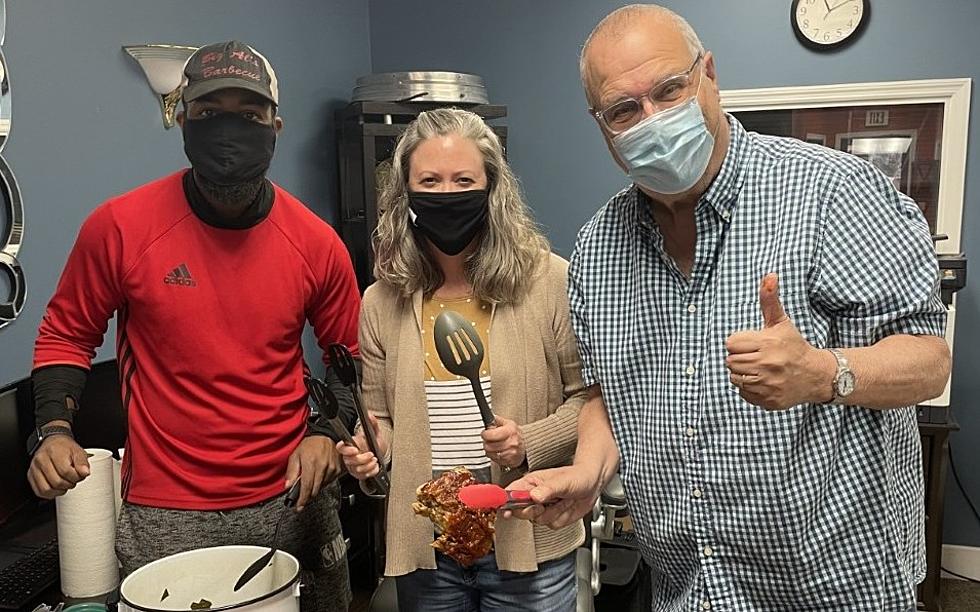 New Authentic Southern BBQ Eatery Coming to Milford, NY
Big Al, Leslie Ann, Big Chuck - TSM Oneonta
There are so many different kinds of barbeque across our country and I can easily say, I haven't met a style I haven't enjoyed yet. That's why I was very excited to try "BIG Al's BBQ of New York", a new authentic southern style barbecue restaurant that is coming to the former "Pop's Place" on Rt. 28, just south of the Cooperstown Dreams Park.
Alvin Shepherd, a.k.a. "Big Al", who grew up in North Carolina and now lives locally, learned to cook his family's own recipe of barbecue which he describes as "New York's best East-Carolina style bbq and soul food" where Big Al uses "fresh ingredients to provide premium barbecued ribs, chicken, fish and soulful sides". Alvin plans on serving local meats and produce as available.
After sampling quite a few different items he'll be putting on his menu for y'all, I just wanted more! Alvin's passion for cooking really shown through as he talked about his excitement in bringing his restaurant to the area. He obviously loves what he does and you can taste that in his cuisine.
What can you expect on the menu? Of course some classic southern fare that's hard to find in Upstate New York: candied yams, collard greens, homemade macaroni and cheese, coleslaw, corn muffins, Hawaiian sweet rolls, plenty of yummy barbecue, and more. Below, on BIG Al's BBQ of New York's facebook page, you get more of a flavor of Alvin and how he does his barbecue...

Enter your number to get our free mobile app
Al will be doing everything from building his own barbecue pit and smoker to cooking and managing his restaurant. In fact he'll be hiring soon for his grand opening on Memorial Weekend. When you check out Big Al's BBQ, make sure you tell Big Al that Leslie Ann on the radio sent you.
LOOK: Here are copycat recipes from 20 of the most popular fast food restaurants in America