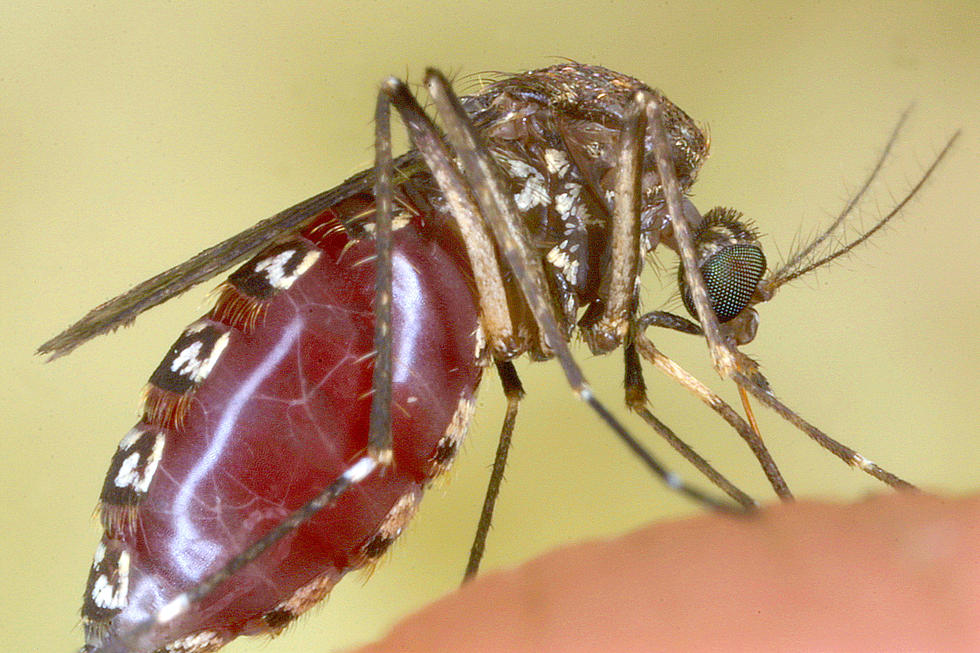 Mosquitos Carrying the Deadly EEE Virus Have Been Located in New York
(Photo by Tom Ervin/Getty Images)
We have had an awful lot to deal with these last 18 months or so with COVID-19 and the Delta Variant. Now we have to be aware of EEE! Wait, what the heck is EEE?
According to the Centers for Disease Control and Prevention, Eastern Equine Encephalitis (EEE) is nothing new but we should be reminded that it's something we could get from a mosquito bite and that bite could cause a rare brain infection and swelling! Worse yet, some of these mosquitos have been located in New York!
Syracuse.com  says that aerial spraying will begin in Oswego County this evening after the deadly virus was found in mosquitos there. The towns of Hastings, West Monroe and Constantia should help to reduce the population of mosquitoes infected with EEE.
Imagine you get bit by a mosquito carrying this virus. Even though only a few cases are reported in the United States each year, of those that get it, 30% die and survivors have ongoing neurologic problems. There is no vaccine for EEE! That's it! I'm not leaving the house ever again.
Once you are bitten by an infected mosquito it could take 4-10 days before you have symptoms. This is what to look for:
Fever
Chills
Malaise
Arthralgia
Myalgia
If you catch the virus you may feel sick for 2 weeks but most people have a full recovery. If you experience headache, vomiting, diarrhea, seizures, behavioral changes, drowsiness, and coma you should get checked out again. Don't drive if you are in a coma.
The CDC suggests these tips to try to limit your exposure to any mosquito, especially the ones with the EEE virus:
Protect yourself from mosquito bites. (duh)
Use insect repellent
Wear long-sleeved shirts
Wear pants rather than shorts
Treat clothing and gear
Take steps to control mosquitoes indoors and outdoors.
Be On The Lookout For These Three Venomous Snakes In New York
Sharks of New York
There are several species of shark in the waters around New York.
Illegal Pets To Own In New York State