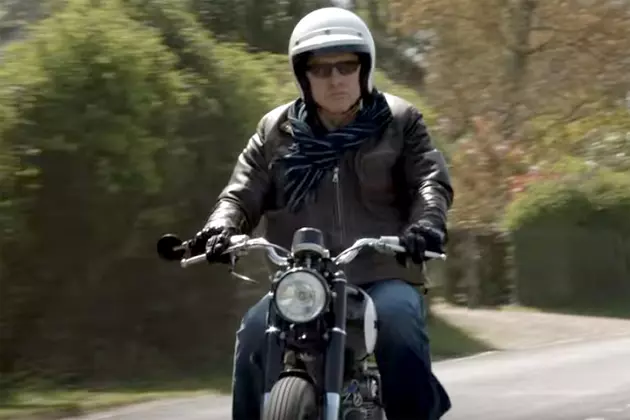 Watch Mark Knopfler's Video for New Song 'Good on You Son'
YouTube
The follow-up to 2015's Tracker arrives on Nov. 16.
The new LP was described as a collection of "unhurriedly elegant new Knopfler songs inspired by a wide range of subjects" in a press release, with topics covered including "his early days in Deptford with Dire Straits, a stray football fan lost in a strange town, the compulsion of a musician hitching home through the snow and a man out of time in his local greasy spoon."
You can watch the video below.
"'Down the road wherever' is a line from 'One Song at a Time,'" Knopfler said. "I remember my pal Chet Atkins once saying that he picked his way out of poverty one song at a time, and it just stuck in my mind. You get to an age where you've written quite a few songs. But Down the Road Wherever seems to be appropriate for me just because it's what I've always done."
Knopfler has kept a relatively low profile in the years following the release of Tracker, and hasn't yet confirmed any tour dates in support of the new 14-track album's arrival. He also declined to take part in Dire Straits' induction into the Rock and Roll Hall of Fame earlier this year.
"It just didn't appeal to him, and I appealed to him on several occasions," co-founder John Illsley said at the time. "He said, 'Look, I just can't do it, John. I'm really sorry. It's a great honor for us and all the rest of it, and I just can't get my head around it,' so I've just got to respect it. He's got his reasons, which he really doesn't want to share with me -- which is unusual because we've shared most things over the years."