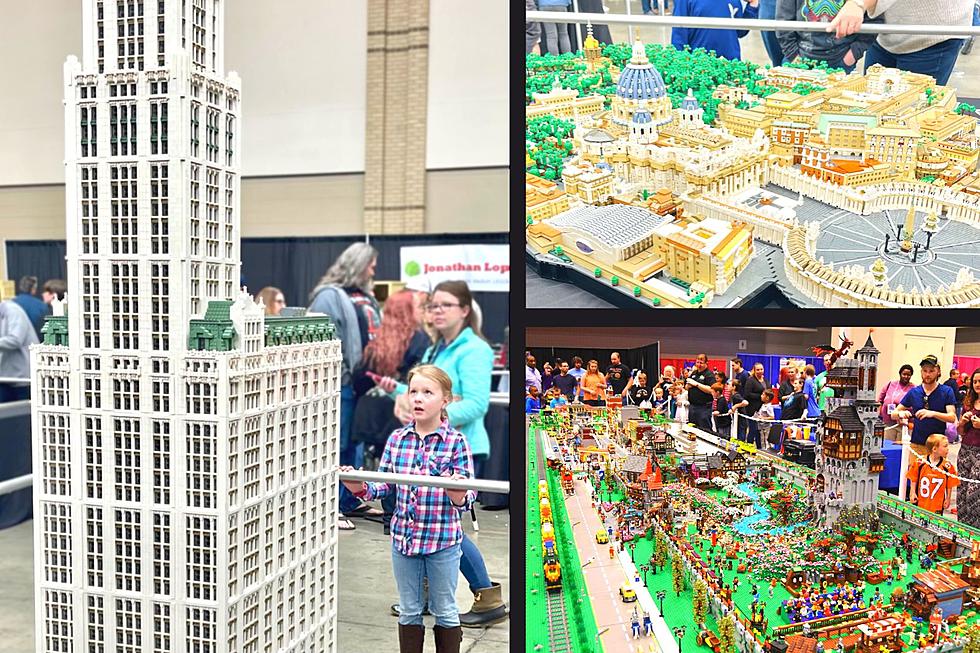 If You Build It, They Will Come! Massive LEGO Fan Convention Coming to NY
Credit - BrickUniverse
If you build it, they will come. A massive LEGO convention is coming to New York for not one but four shows.
Brick Universe is coming to Albany and Rochester, New York. You can meet professional LEGO artists from around the world and see their amazing exhibits and creations. Learn the secrets of master LEGO building and even build your own masterpiece.
Prepare to be amazed by incredible LEGO creations from intricate displays to massive creations made with hundred of thousands of LEGO bricks.
2023 Inspire Tour
The BrickUniverse event has been building in popularity since it began in 2014. This year the Inspire tour will feature the largest exhibit of LEGO creations built by professional artists from around the country.
New York LEGO Artist
New Yorkers will have the chance to meet Professional LEGO Artist Jonathan Lopes, who began his LEGO career in New York. Also, NASA-themed LEGO Artist Lia Chan of Dallas, Texas will be featuring her popular Air & Space Gallery.
"After visitors see all the incredible LEGO creations on display we hope attendees will be inspired to build their own masterpiece," said Angela Beights event organizer.
Build Your Own Masterpiece
The LEGO building area allows you to create your own masterpiece that will be put on display at the event.
Rochester & Albany LEGO Tour
The 2023 INSPIRE Tour is coming to Albany for two days only, April 15-16, 2023. It'll also make a stop in Rochester April 22-23 which will include the Fan Zone, showcasing hundreds of LEGO creations built by local AFOLs and other LEGO enthusiasts.
Tickets
Tickets are $16.45 and can be purchased online for Brickuniverse in Albany April 15-16 or Rochester April 22-23. Early purchasing is advised and VIP tickets have already sold out. Get yours at BrickuniverseUSA.com.
Peek Inside LEGOLAND in Goshen New York
LEGOLAND is finally open in Goshen, New York this summer. Take a look inside the park and hotel.
Syracuse Family Designed A LEGO Replica Of 'It's A Wonderful Life'
The Christmas classic "It's a Wonderful Life" is considered one of the greatest movies of all time. One family from Syracuse decided to make a replica of the movie in LEGO form.