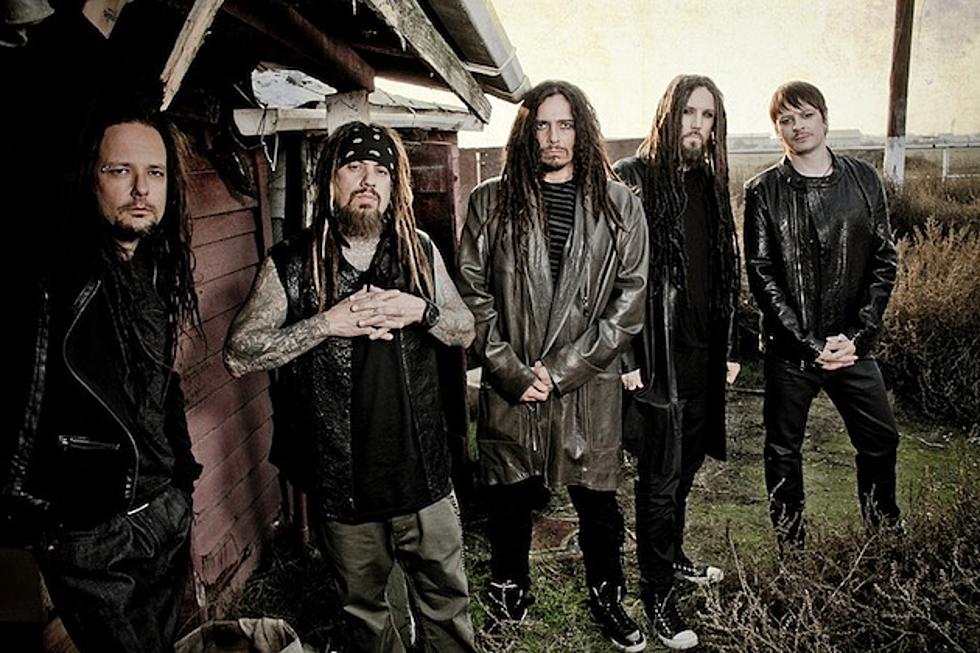 Korn Enter Studio With Brian 'Head' Welch to Record 2013 Album
Roadrunner
Along with drummer Ray Luzier, the classic Korn members have welcomed Welch back into the recording studio to create the follow-up to the group's 2011 dubstep-infused album, 'The Path of Totality.' The new video of Korn, which was released via Rolling Stone, paints the reunion in black and white while ominous music surrounds the story. Words such as "Money, fame, fortune" and "Addiction, depression, separation" pop onto the screen before triumphantly revealing footage of Korn's full lineup, including Welch, writing music together.
"We knew we would have a blast playing together, because we love each other so much, but we really wanted to make sure the music felt right before we committed to making a whole album together," Welch tells Rolling Stone. "But since we got in the studio, everything just started pouring out, now I can't wait until our fans hear this stuff!"
Korn are planning on a late summer 2013 release date for their newest album, which will be their first with Welch since 'Take a Look in the Mirror' dropped in 2003. The band, with Head along for the ride, is touring together this year as well, with dates kicking off May 15 in Belle Vernon, Pa.
Check out Korn's new album teaser below!
Video: Korn Enter the Studio for New Album
Photo: Korn Rehearse for Upcoming Tour