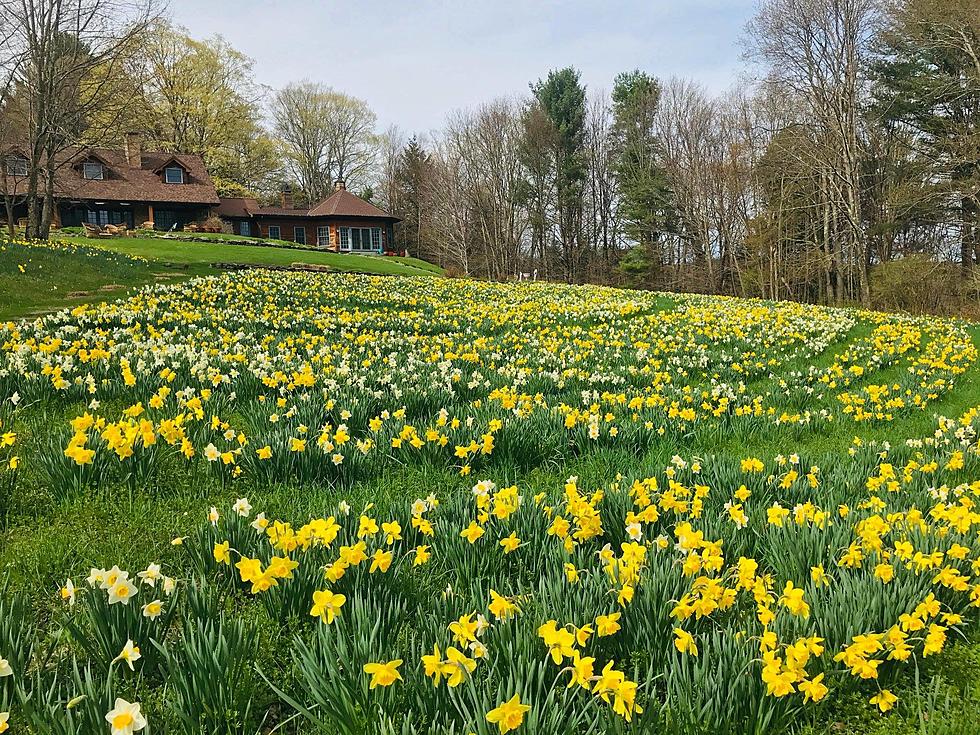 Jazz and Thousands of Daffodils Featured At Helios Care Brunch
Credit: Helios Care, facebook
We've all seen daffodils in the spring, but trust me, you haven't seen daffodils until you've seen the daffodils at the beautiful country home of Tom Morgan and Erna McReynolds just outside of Franklin, which is the gorgeous setting for the Helios Care Daffodil Jazz Brunch on May 1, 2021.
For this unique fundraising event, guests are seated outdoors with a view of thousands of blooming daffodils and stunning countryside that will take your breath away. Add in jazz music by the Rob Hunt Trio who have been performing and enjoyed for many years in our region. And we can't forget an amazing brunch prepared by Dee Smith Hazlett.
This event is COVID-19 guideline compliant to ensure the safety of all attending. To make sure guests are socially distanced, Helios Care asks that for those wishing to attend (Reserve by April 26), you pick one of the following brunch times:
11:00 a.m. to 1:00 p.m.
12:00 p.m. to 2:00 p.m.
1:00 p.m. to 3:00 p.m.
Last year, due to COVID-19, Daffodil Jazz Brunch could not be held and this important non-profit organization lost out on the much needed funds that would have been raised from it. Based in Oneonta, Helios Care serves three counties by way of supporting and providing services to those suffering from serious illness. Helios Care provides everything from pain management to grief support to offering services for veterans. You can find out all about Helios Care services by visiting cahpc.org.
More details on the Daffodil Jazz Brunch are available by viewing the invitation, calling Alicia Fish of Helios Care at 607-432-6773 or by sending an email inquiry to alicia.fish@helioscare.org.
READ ON: See the States Where People Live the Longest
Read on to learn the average life expectancy in each state.