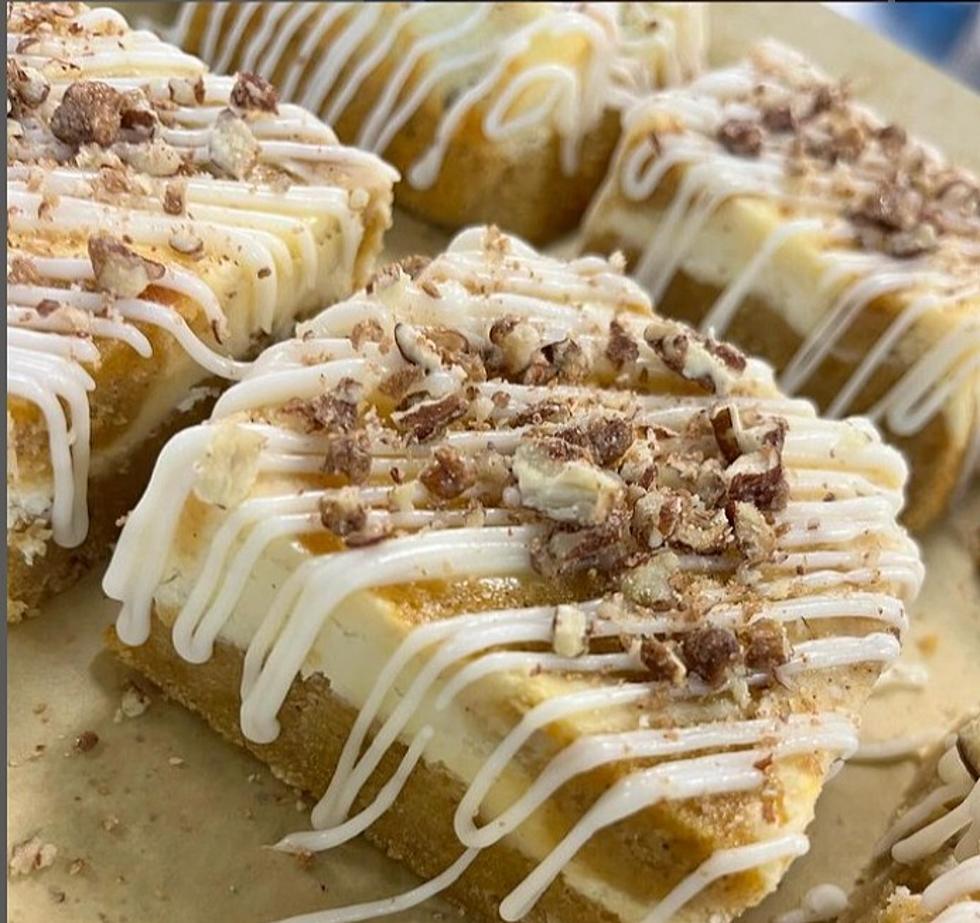 Beloved Upstate New York Eatery With 'Best' Desserts Closes
Hudson Valley Cheesecake/Instagram
A popular eatery shocked customers by making a "bittersweet announcement." But we do have some sweet news.
In late September, Hudson Valley Post reported Hudson Valley Cheesecake was closing in New Paltz, New York.
Hudson Valley Cheesecake Closes In Ulster County
The owner of Hudson Valley Cheesecake confirmed to customers the New Paltz dessert shop would close in October.
"We are officially making our bittersweet announcement….,' Hudson Valley Cheesecake wrote on Instagram. "It has been an amazing 4 years & we are so blessed & grateful for all of the love, support, kind words and genuine friends that we've made in New Paltz."
The Ulster County dessert maker confirmed on Instagram the New Paltz eatery closed on Oct. 15.
What's Next For Hudson Valley Cheesecake
Now the good news. While the New Paltz eatery closing disappoints some Hudson Valley residents, Hudson Valley Cheesecake isn't closing for good.
The company is moving from Ulster County to Orange County.
Hudson Valley Cheesecake Confirms Moving from Ulster County To Orange County, New York
The beloved eatery is moving from 56 Main Street In New Paltz, New York to 257 Liberty Street in Newburgh, New York.
For all the news that the Hudson Valley is sharing make sure to follow Hudson Valley Post on Facebook, download the Hudson Valley Post Mobile
"Home of the BEST handcrafted, artisan cheesecakes in the Hudson Valley," the business states on its website. "Our dedication to tradition and quality has earned us the reputation of being the best in the industry.
Hudson Valley Cheesecake Leaves New Paltz For Newburgh, New York
Hudson Valley Cheesecake is already at its Newburgh location, though it's not officially open for business.
A soft opening was held at the Newburgh location on Oct. 28.
Won Best Dessert Award In Hudson Valley
The family-owned business recently won the "Best Dessert in the Hudson Valley" award during The Great Hudson Valley Cookoff.
When Will the Newburgh Location Open?
Unfortunately, as of this writing, an opening date for the Newburgh locations hasn't been announced.
"We are NOT open yet at our new location. We will update our new hours once we are fully operational," Hudson Valley Cheesecake states on its website.
43 Restaurants That Have Desserts That People Go Nuts Over
Gallery Credit: Brett Alan
20 Worst Places to Live in New York State
A list highlights the worst places a New York resident can call home. A number of places in the Hudson Valley made the list, including one that was ranked the worst place to live.
Giant Horror Plant
A "giant horror plant" that can cause blindness and severe burns is still in New York State, despite the best efforts from New York officials.
The 10 Best Counties To Live In New York State
Is your hometown's county considered by
Niche
one of the best in New York State?