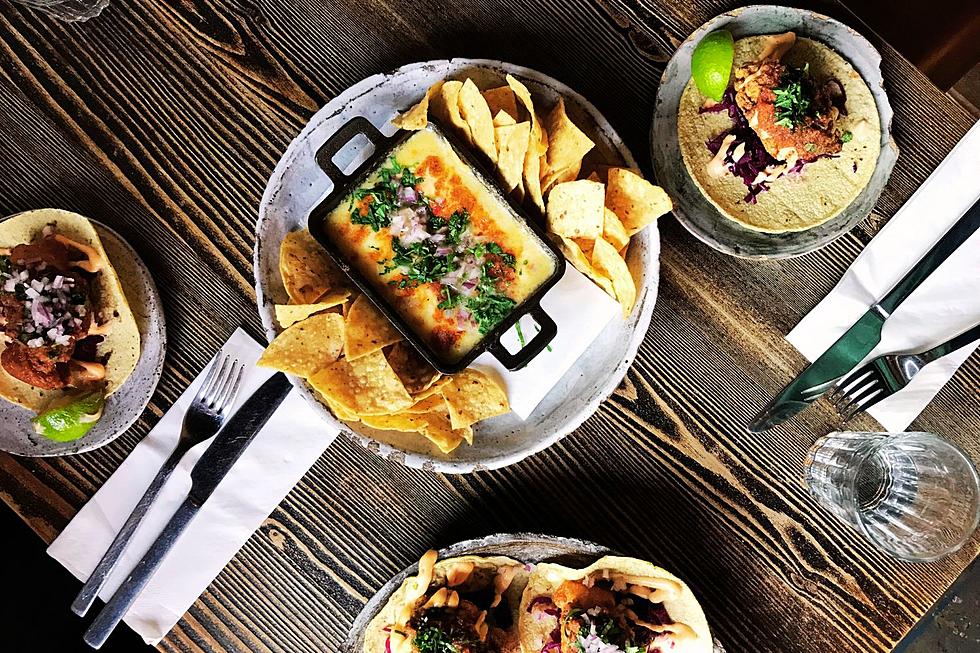 Two College Sweethearts Open a Tex Mex Restaurant in Upstate NY
KA T via Unsplash
Years ago in Texas, college sweethearts Jackie and Creg Reid met for the first time while working together as a waitress and cook at a Chili's Bar and Grill. Now, the couple resides in Gloversville, and these Texas natives are bringing their love of Tex Mex cuisine to the area as they open their new restaurant, called Mountain Mama's Cantina and Eatery. Yum! (Ameara Ditsche, leaderherald.com)
Even before we were a family, we'd cook together and experiment with flavors, and one thing we loved from Texas was that Tex-Mex food. -Jackie Reid (Ameara Ditsche, leaderherald.com)
New Restaurant Coming to Town
After years and years of half jokingly saying they should open a restaurant, the culinary couple finally made their dream a reality. Creg will be in charge of the cooking, and he is very excited to bring his years of cooking experience to Gloversville. Mountain Mama's Cantina and Eatery will combine their new Tex Mex and BBQ recipes with locally sourced ingredients, to better tie in the community (Ameara Ditsche, leaderherald.com).
The fun and exciting thing is getting our food out to the community and sharing the food we love. -Creg Reid (Ameara Ditsche, leaderherald.com)
Take a look at their mouth watering menu items!
According to the Leader Herald, the pair hope that this is just the beginning of an even bigger dream-- opening multiple locations. They are hoping to strengthen their team and continue growing as a company. That being said, the team is still hiring employees, so if you're interested in becoming a part of the Mountain Mama family, you can email Creg at creg@mountainmamascantina.com.
We're going to take care of our employees. -Creg Reid (Ameara Ditsche, leaderherald.com)
The restaurant is set to open in early June, and you'll find it at 391 South Main St. in Gloversville, NY 12078.
Hours of Operation
Monday - Friday: 8:00am-8:00pm
Saturday: 9:00am-7:00pm
Sunday: 9:00am-9:00pm
For more updates, visit the Mountain Mama's Cantina and Eatery website.
The Capital Regions 5 Best Mexican Restaurants [RANKED]
Whether it is for Cinco De Mayo or just for pure food enjoyment, great Mexican food is full of flavor and fun. From great guacamole to fresh pico de gallo to the perfectly balanced taco, Mexican food is a celebration of life in a culinary form. Here are the top 5 Mexican restaurants in the Captial Region to enjoy that food celebartion.
The Capital Region's 30 Best Outdoor Restaurants
When it comes to having an outdoor cocktail or meal in the 518, these are the best of the best to enjoy the great outdoors this spring and summer.
Gloversville's Transformational Revitalization Projects
Check out the renderings for the 12 transformational projects coming to Gloversville, NY as per the $10 million awarded by the Downtown Revitalization Initiative.