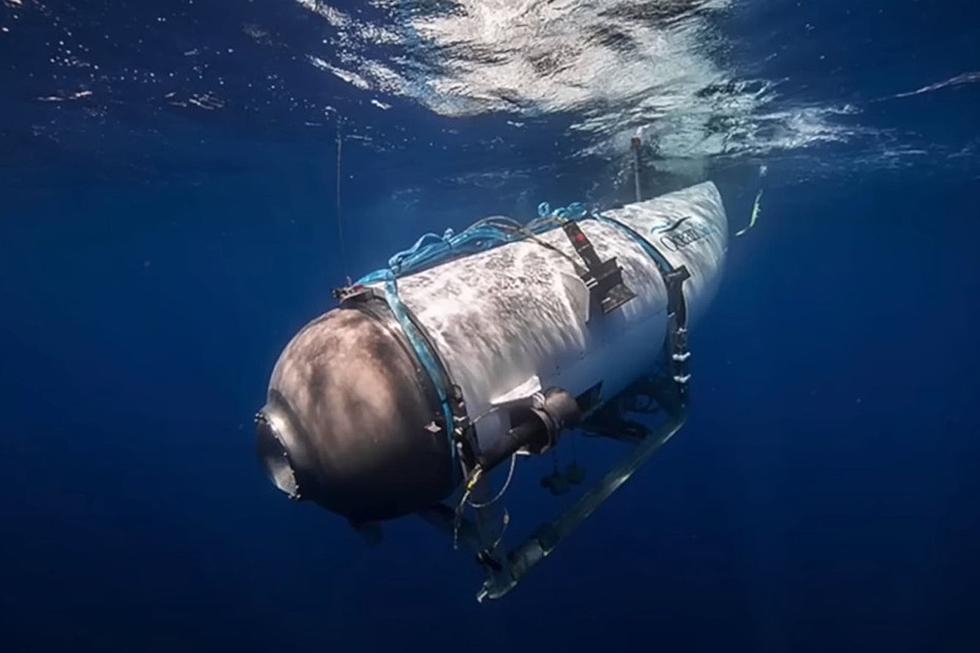 Dutchess County, New York Resident Killed in Titanic Submersible Tragedy
KSAT 12/YouTube
A 77-year-old Dutchess County resident is believed to be one of the men who tragically lost their lives aboard the Titan submersible.
One of the five people aboard the submersible that was searching for the wreckage of the Titanic that is believed to have suffered a catastrophic implosion is reportedly Dutchess County resident Paul Henri Nargeolet, nicknamed "Mr. Titanic" according to ABC 7.
Paul Henri Nargeolet
Nargeolet was one of the five people aboard the Titan submersible that went missing back on Sunday after the vessel lost all communication with operators. Nargeolet known as "PH" and nicknamed "Mr. Titanic" is believed to be the man that was driving the vessel when it left to find the Titanic on Sunday. The 77-year-old was a longtime resident of Kent, Connecticut before moving to Dutchess County.
Not only was Nargeolet a former commander in the French Navy, he was also one of the first to explore the Titanic wreckage and had made 35 previous dives to the same site. Friends and family shared on social media that exploring the Titanic was his passion. The 77-year-old was a family man who is survived by a wife, three children, and a stepson named Paschall, who shared a tribute with the website Meaww saying,
"The Titanic meant so much to him, every artifact he brought up, whether it was small or it was large, meant so much to him. Being in the Titanic, in that area, in his final moments - while it's so raw and fresh that we're dealing with it - I think it means a lot that he spent his final moments near a scene in the world that meant so much to him."
Missing Submersible Titan
Once the OceanGate Expeditions vessel was reported missing on Sunday a search and rescue operation began involving the Coast Guard, the U.S. Navy, and many others. Early reports stated that the vessel would run out of oxygen after a few days and had most of the world watching and hoping for a positive outcome. Unfortunately on Thursday, it was announced that it believed that the vessel did suffer a catastrophic implosion killing all members onboard.
A senior U.S. Navy official told ABC 7 that after the Titan was reported missing Sunday, they went back and analyzed and listened to its acoustic data and found an "anomaly" that sounded like an implosion or explosion near the area the vessel was operating when communications were lost.
Those killed in this tragic event include Stockton Rush, the CEO of OceanGate Expeditions, two members of a prominent Pakistani family, Shahzada Dawood and his son Suleman Dawood, British adventurer Hamish Harding, and Titanic expert Paul-Henri Nargeolet.

New York's New License Plates
New York's newest custom license plates celebrate various regions of New York.
Motherless Cubs "In Good Shape" Thanks to Hunter, NY Wildlife Center
Remeber the 2 bear cubs found in Pawling, NY without their mother? Things are starting to look up for them!