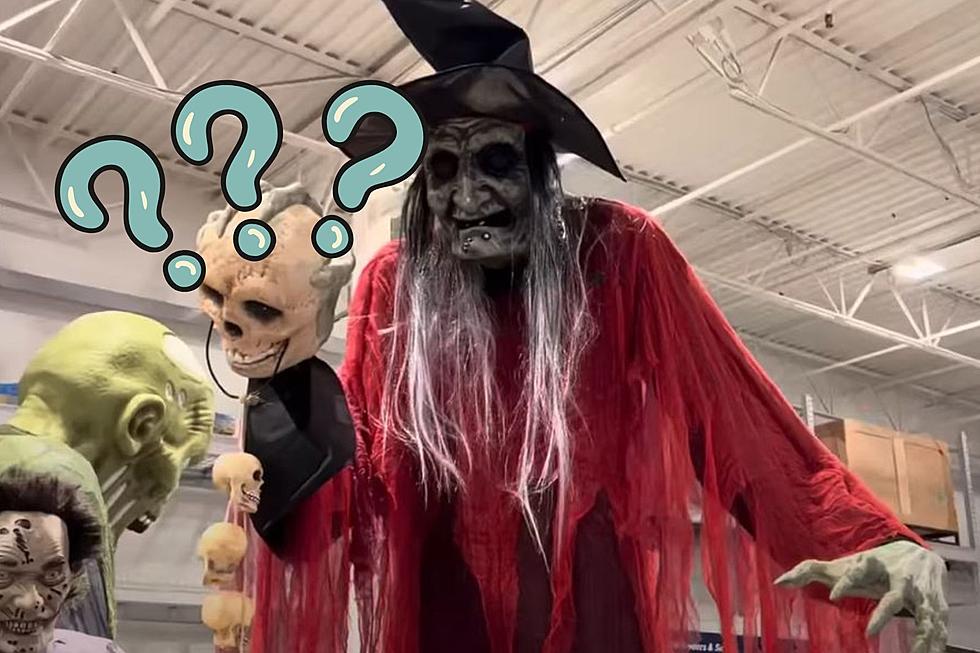 What's More Amazing than a Lowe's Witch in New York
Canva / YouTube Lowes
Have you ever walked into a business or a store and saw something that immediately caught your attention? This happens to me on a regular basis. I do have a "shiny thing squirrel quality" but seriously I am talking about you walking in and seeing something you weren't expecting.
Over the weekend I went to Lowes in New Paltz and was surprised to see that they have started decorating for Halloween. I am in agreement you need a plan but I wasn't expecting to see a 10-foot automated Witch for your front yard. She was actually standing next to a pretty cool skeleton band. I think the whole thing retails for $600 I'll check back on that fact.
What's Better than a 10 Foot Tall Automated Witch at Lowes in New Paltz, NY?
Even though I was surprised to see The Witch in July and was busy trying to figure out how I would get it in the car it still doesn't top something I first saw in the 1980s and enjoy seeing every time I go to Candlestock in Woodstock, New York.
If you have been to Candlestock the longtime candle store in Woodstock, New York that has been "Dripping Wax Since 1969" then you know what I am talking about. If you have never been let me take a moment to explain.
Candlestock is a wonderful local candle store that makes and sells candles in the Hudson Valley and they have for decades. Inside the store, they have melting proof of how long they have been keeping the candles burning. In a world where people may be looking for dripless candles, Candlestock proudly offers ones that drip.
The Candle Mountain as it is referred to on the official Candlestock website started burning in 1969 with just one drip candle over 50 years ago. It now stands 6 feet tall. If you get a chance to go to Woodstock you have to stop in to see it.
2023 Halloween Decorations for Your Yard in New York
If you want to shop early for your Halloween lawn decor here is the Lowes sneak peek video.
Where to Find Handcrafted Candles in the Hudson Valley
Hudson Valley Candle Shops
The Hudson Valley has some wonder candle shops. One of them you can find in Woodstock, New York has been making and burning candles since 1969. Candles never go out of style.
Look Back at One Poughkeepsie Halloween Display from 2022
Poughkeepsie, NY Family Turns Front Yard into 'Haunted Graveyard' For Halloween 2022
This Poughkeepsie, NY culdesac has taken a hauntingly fun turn. Where is your favorite Halloween decoration display?