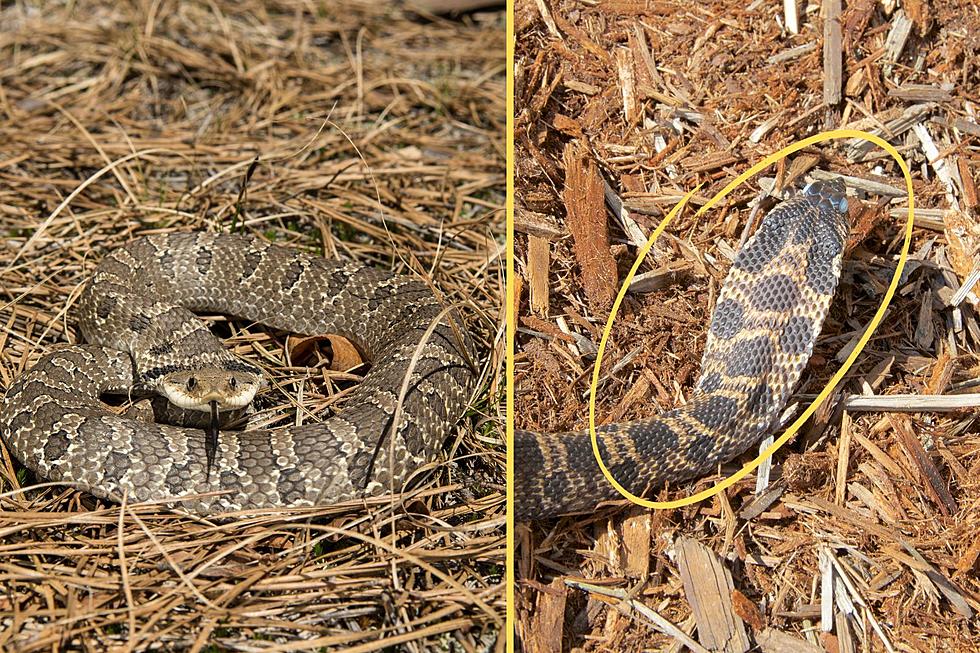 Don't Be Fooled by New York's Rare 'Cobra-Like' Snake
NajaShots/JasonOndreicka via Canva
New York state is filled with amazing creatures, but there's one fascinating reptile that may be a little more special than most.
The Hudson Valley is home to several intimidating snakes, including both the copperhead and timber rattlesnake. There's another serpent, however, that recently caused quite the stir in New Paltz, NY... and for good reason. While this special animal looks like it can be just as dangerous, its defense mechanisms are far more interesting than just a simple bite.
"Cobra-Like" Snake Spotted in New Paltz, NY
"Is this a copperhead baby?", was the question posted by a New Paltz, NY resident on Facebook. The accompanying photos showed a short, but rather girthy, snake on their front patio. The comment section quickly lit up.
The Eastern Hognose Snake in New York
"OMG A HOGGY hognose snakes are so cute I use to have a western as a pet. Eastern are pretty rare around here though", came the first enthusiastic answer. "Wow, relatively rare and beautiful eastern hognose snake baby!", said the next. Not only does the aptly-named hognose snake look interesting, its style of self-defense is the last thing you'd expect. From the New York State Department of Environmental Conservation (NYSDEC):
In New York, most populations are found on Long Island and southern New York, as well as in the sand plains of Albany and Saratoga counties. [The eastern hognose is] known for its elaborate displays of cobra-like behavior followed by death-feigning
Unique Defense Mechanisms from the Eastern Hognose Snake
While the hognose isn't venomous (these are the only venomous snakes in New York), it certainly pretends to be. When threatened, the hognose can flatten its neck, giving a similar appearance to a cobra flaring its hood. It will also hiss and "strike" at its threat, although it won't actually bite. As a last resort, the hognose will play dead by rolling on its back, extending its tongue, and even defecating (below).
How Rare is the Eastern Hognose Snake in New York State?
The rarity of the eastern hognose in New York is due in part to its dependence an a certain habitat. The snake requires areas of sandy ground, and increased development of homes, buildings, and roads can often disturb their homes. Due to their specific needs, they are listed as a species of special concern in New York state. Check out our real venomous snakes below.
Be On The Lookout For These Three Venomous Snakes In New York
30 Beautiful Sights, Nature Hikes, and Historical Landmarks in the Hudson Valley
Welcome to some of the best Nature Trails, Historical Landmarks, and all-around great views right here in the Hudson Valley!
The Valley is filled to the brim with amazing places you can go right now, so what are you waiting for?
Gallery Credit: Jimmy Meisterich