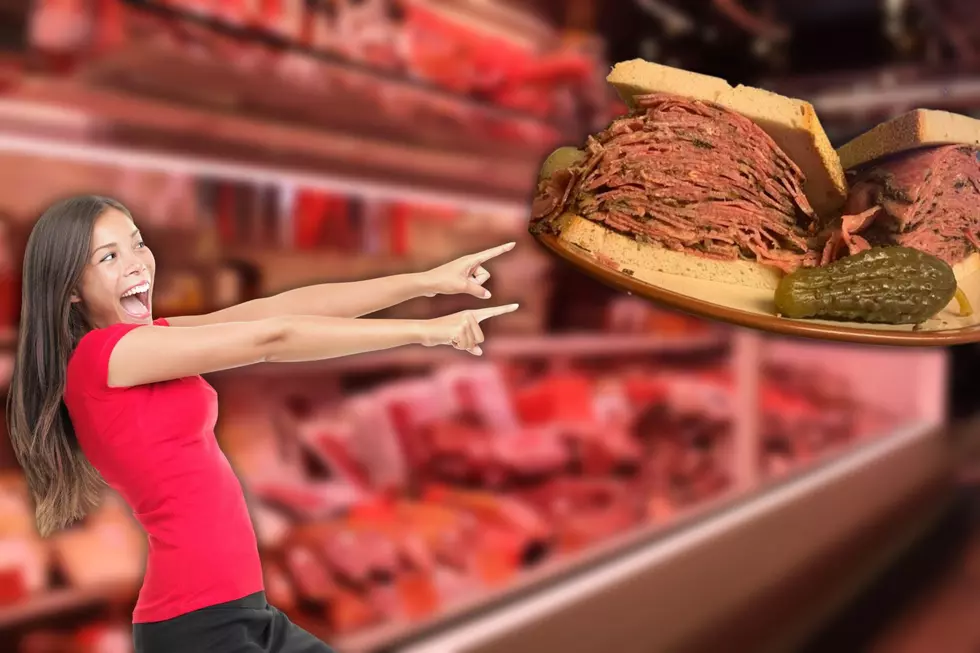 Celebrate National Hot Pastrami Day at These Upstate New York Delis
saratoga via Facebook/Canva
January 14th is National Hot Pastrami Day.  So you have had just a few days to "get into training" for the big day.
When you think of a hot pastrami sandwich, does your mind go to those mouthwatering images of the sandwich as served in the great Jewish delicatessens of New York City? Those towering, delicious-looking sandwiches on the best rye bread you've ever tasted? Yes, mine does too!
Here are 11 great delicatessens scattered all around the Upstate New York region.  Aside from all of them having outstanding pastrami sandwich options on their menus, many of these eateries have fascinating stories of their own. Some are favorites adored by locals and travelers alike. There's one place on the list that offers over 40 different kinds of sandwiches, and one place that first opened almost 100 years ago! So the next time you're in one of these areas and looking for a tasty bite to eat, you know where to go.
And while these Upstate New York eateries may not exactly match our dreams of the mile-high stacked pastrami sandwich of, say, Katz's famous deli in Manhattan, New York, many of them do come pretty close. The sandwiches offered at the eateries on this list range from the beloved, traditional hot pastrami sandwich to pastramis with a twist.
So, take a look at these photos, and prepare yourself for the big day coming up.  And,...don't forget the pickle!~
Celebrate National Hot Pastrami Day at These 11 Great Upstate New York Deli's
Just a head's up. January 14 is National Hot Pastrami Day so, although this gallery is a few days early, you might want to go into training to celebrate this famous sandwich in style when the 14th comes around.
Here are 11 great delicatessens spread all over the Upstate New York area. Some are relatively new ones, others are venerable hot pastrami temples (one in fact open almost 100 years ago).
Each restaurant has a direct link to it so you can peruse your sandwich options, and yes, they all have an epic hot pastrami sandwich!
So, here's to the king, the Hot Pastrami Sandwich! Now, get into training!
WOW!! These Tiny Upstate Villages Each Has An Amazing Historical Footnote
Each of the 13 villages on this list has less than 1,000 residents. Still, they all have something worth stopping by for a visit too. Something historic, fun, or just plain fascinating, each is worth a side trip. Visit the Three Bears in Ovid (pop. 602). You won't see that anywhere else in the U.S. Stop and say hello to TV stars "The Beekman Boys" in Sharon Springs (pop. 558). And why is the National Abolition Museum and Hall of Fame in Peterboro (pop.176)? Each of these tiny map dots have a great story to tell.