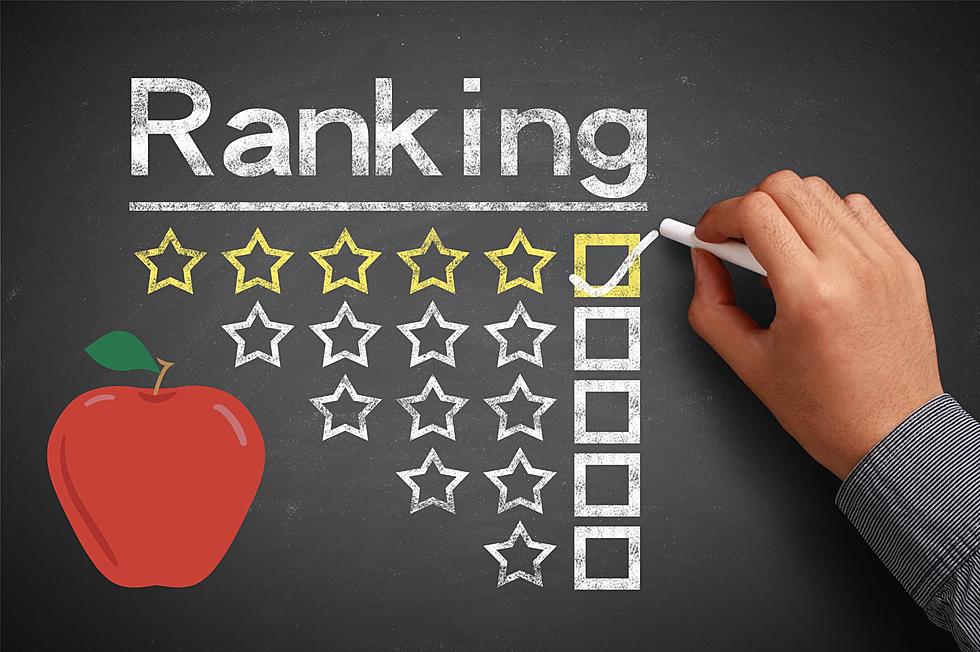 Upstate New York Colleges Shine in Latest U.S. News & World Report Rankings
Canva
The highly anticipated annual release of the U.S. News & World Report's list of the best colleges in America has revealed outstanding performance by institutions in Upstate New York.
One of the new criteria this year focused on first-generation graduation rates, along with the performance of these rates and the proportion of college graduates earning higher incomes compared to high school graduates.
Factors that continued to impact the rankings included student-faculty ratio, tuition costs, campus life, financial aid availability, application requirements, and post-graduate earning potential.
Impressively, several colleges in Upstate New York schools ranked among the top colleges in the United States.
Cornell University - Ithaca (Ranked Number 12)
Cornell climbed a few spots from last year to claim the 12th spot this year. The university is tied with Columbia University and the University of Chicago. Cornell also received recognition for its value (#20), undergraduate engineering programs (#10), and business programs (#8).
University of Rochester - Rochester (Ranked Number 47)
The University of Rochester slipped slightly from its previous ranking at #36. It excelled in the categories of value schools (#30) and nursing degrees (#23).
SEE ALSO: Strange Cornell University Tradition Involves a Dragon
Rensselaer Polytechnic Institute - Troy (Ranked Number 60)
Rensselaer Polytechnic Institute in the Capital Region earned the 60th position this year. The private institution was also commended for its undergraduate engineering programs (#34) and for being one of the best colleges for veterans (#94).
Syracuse University - Syracuse (Ranked Number. 67)
Syracuse University in Central New York shared its rank with several other esteemed institutions such as the University of Miami and George Washington University. Additionally, Syracuse was recognized as a value school (#77), one of the best colleges for veterans (#40), and excelled in undergraduate teaching (#65) and study abroad programs (#10).
Binghamton University / SUNY - Binghamton (Ranked Number 73)
Binghamton University made significant progress this year, moving up 10 spots in the overall rankings. The institution in the Southern Tier performed exceptionally as one of the top public schools (#34), one of the best value schools (#85), and one of the best colleges for veterans (#43).
READ MORE: Upstate New York College Launches Cannabis Certificate Program
Two other notable Upstate New York schools made the top 100 list: the University at Buffalo (#76) and Rochester Institute of Technology (#98).
Additionally, several Upstate New York colleges ranked among the top 10 for veterans in New York, including LeMoyne College in Syracuse (#4), SUNY New Paltz (#8), and SUNY Polytechnic Institute in Utica (#9).
United States 25 Most Dangerous College and University Campuses
Since 1990, colleges and universities have been required to report all crimes committed both on and near their campus. Based on data compiled over a 3 year period and only using data from the Clery Act that was reported ON CAMPUS, here are the United States 25 Most Dangerous Campuses as reported by
Degreechoices
.
Take a Look! The 12 Most Stunning College Campuses in Upstate NY
Throughout New York State, our college campuses run from the urban blocks-long, wooden and brick ones in New York City, to the sprawling college campuses which dot Upstate New York from the Hudson Valley to Buffalo. We list here the dozen most stunning campuses in Upstate.