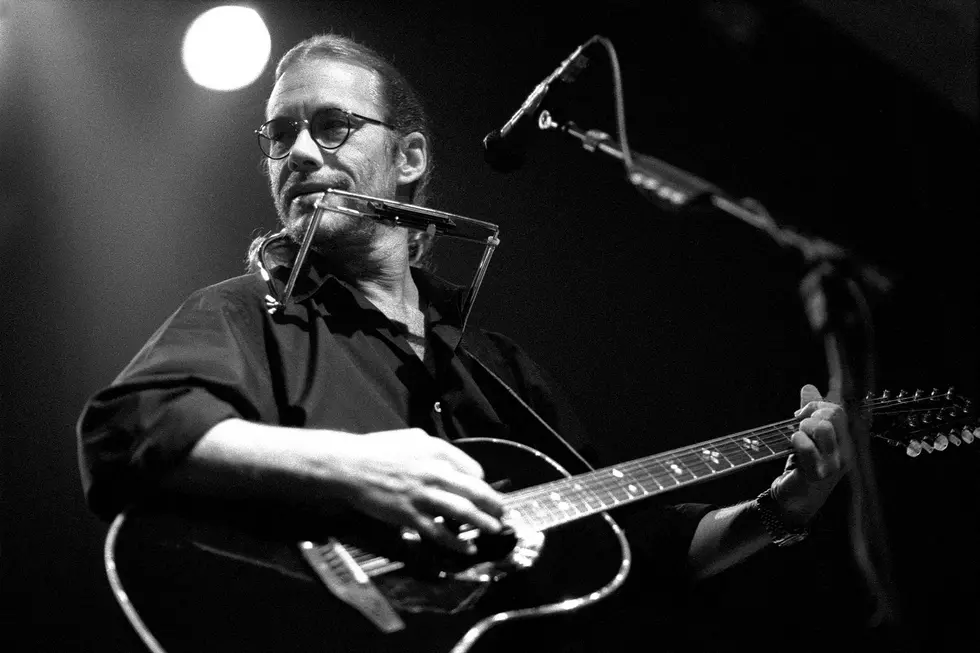 Warren Zevon's Children React to His Rock Hall Nomination
Clayton Call, Getty Images
Warren Zevon's children discussed their reaction to his posthumous nomination for the Rock & Roll Hall of Fame, rejecting the idea that he wouldn't have cared about it.
He died in 2003, nine years after becoming eligible for the honor, but he's never been listed among the contenders until this year. In a new interview with Billboard, his son Jordan and daughter Ariel – both musicians – reflected on the delay.
"Jordan might have had this similar experience where some of the fans ask me [about it] in this, like, accusatory way, like I've stood in the way somehow, allowing [the omission] to happen," Ariel said. "And It's like, 'No, I would love it. It'd be great!' So, yeah, I'm especially thrilled for all of those fans who have been pounding their fists saying, 'Why hasn't this happened yet' It's great for them."
"I've respected the choices that they've made," Jordan said of the nominating committee. "It's been such a broad range of people that I kind of didn't think it would happen. I thought he was worthy of it, but it seemed like there were so many boxes they were trying to check that getting around to Dad might not have happened. It was such a grassroots thing, people rooting for it, that I was excited for them."
He added that "there's this misconception that Dad wouldn't have cared. I think maybe, to be blunt, the later records didn't sell a million copies - that didn't mean he hated the industry. It just meant he was on the fringes because he wasn't Britney Spears. But he wouldn't have been, like, 'Who cares about that?' It'd be like, 'Hey, Johnny, hey, Ariel, guess what?' It would have been, 'It's a big deal.' It was his business. He wanted to be good at it. You want to win, you know, best plumber of the year!"
Both noted that their kids, in their teens and 20s, were delighted with Zevon's nomination, although Ariel noted that her daughter's main interest was whether Billie Eilish might be at the ceremony. Neither had known about the letter Billy Joel wrote to the committee supporting Zevon's addition to the shortlist, but Ariel suggested "it would be cool" if Joel took part in her father's induction, if it takes place. "OK, we'll put that one out there," Jordan agreed.
Artists Who Should Be in the Rock and Roll Hall of Fame
Let's pause for a moment to recognize the many artists who've yet to be recognized.