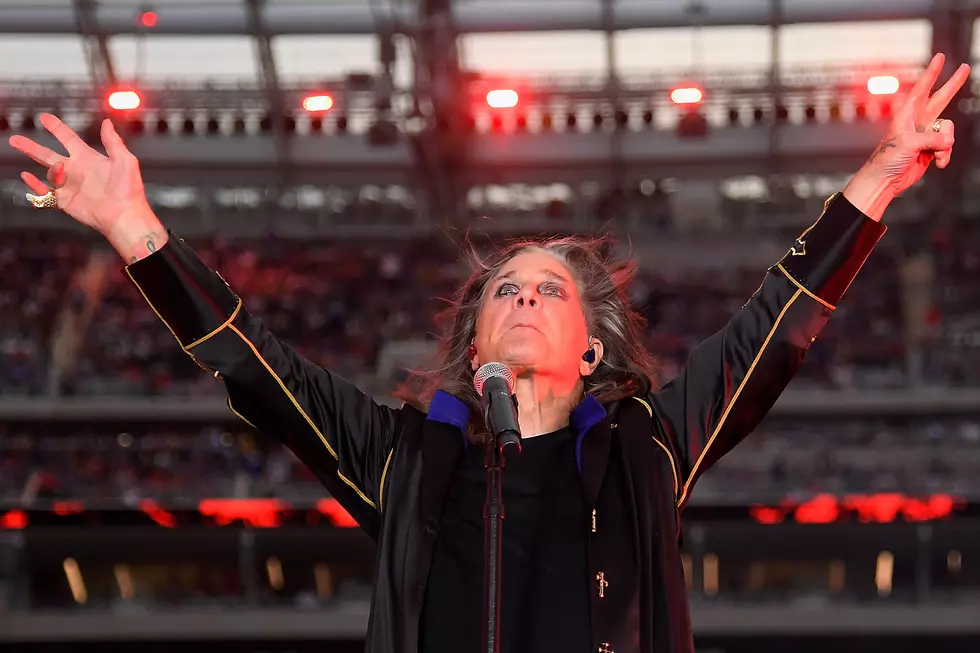 'Sir Ozzy Osbourne' Still a Possibility, UK Government Says
Kevork Djansezian, Getty Images
A campaigner who's tried three times to have Ozzy Osbourne knighted said she has good reason not to give up after receiving a letter from the U.K. government.
Helen Maidiotis is behind the petition to elevate the Black Sabbath icon to the status of "Sir," which has received nearly 35,000 signatures to date. (She's been advocating for the Prince of Darkness to be honored since at least 2013.) In her latest update, she revealed an encouraging response sent by the Department for Digital, Culture, Media and Sport Honours Team.
"As you are aware, Mr. Osbourne has been under consideration for an honour for a while," the letter read. "Unfortunately to date he has been unsuccessful. As I am sure you will appreciate, there is extremely fierce competition for the very limited number of awards available. The fact that Mr. Osbourne is not recognised by an honour does not mean that his contribution is not appreciated. With some 1,000 awards available in each round, and perhaps six or seven times that number of nominations, unfortunately it is not possible for every candidate, however valuable their service, to succeed.
"However, I can confirm his case remains under consideration at this time," the letter continued. "If you have any additional supporting information you would like to share with us, you would be most welcome to do so. We can then ensure his case continues to receive full and careful consideration."
The letter concluded by cautioning that the DCMS "can unfortunately give no guarantee as to the eventual outcome or timescale."
Nevertheless, the response galvanized Maidiotis, who wrote in the update, "What we need to do now is to keep pushing the signatures and doing everything we can to keep spreading the word. Contact your radio stations and online music websites etc to get articles written about the need for this to happen for Ozzy Osbourne. The more we push for media exposure the better our chances for success!"
Osbourne's well-documented debauchery is matched by his influential and hugely successful discography, as the Prince of Darkness has sold over 100 million records worldwide. "For five decades Mr. Osbourne has entertained the world with his music," Maidiotis wrote in her petition introduction. "So I ask you today, along with the thousands of other people who have been supporting my campaign throughout the last eight years and have signed the previous two petitions, to please consider Mr. Osbourne and grant him the honour of a knighthood for his services to music and charity over the last five decades."
Ozzy Osbourne's 10 Craziest TV Moments
Ozzy Osbourne became a huge television star between celebrated stints in Black Sabbath – and some of what aired was pretty insane.