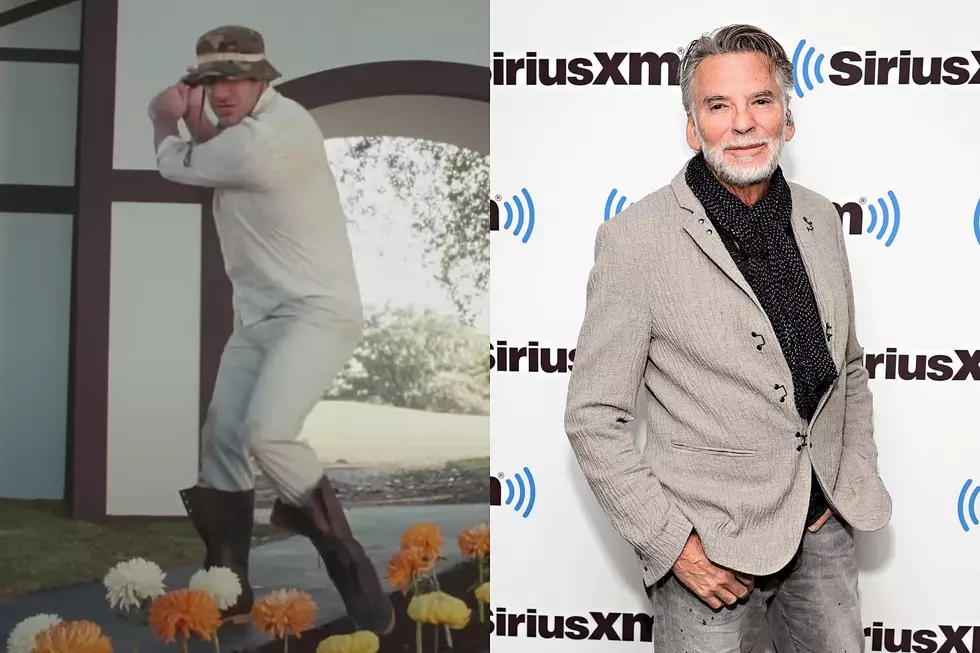 Kenny Loggins Soundtracks 'Caddyshack'-Themed Super Bowl Beer Ad
YouTube / Cindy Ord, Getty Images
Kenny Loggins' "I'm Alright" is used as the soundtrack for some new Caddyshack-inspired Super Bowl ads.
One clip recreates the famous scene from the film where groundskeeper Carl Spackler - played by Bill Murray in the 1980 movie and former Dallas Cowboys quarterback Tony Romo in the new ad - gives a play-by-play of his golf swing. "The crowd is deadly silent," Romo says. "Young Cinderella story happening right in front of our eyes. Former quarterback about to become tournament champion."
Another clip - this one nodding to a Rodney Dangerfield scene in the movie - includes a shot of women's soccer star Alex Morgan pouring a glass of Michelob Ultra from her golf bag as "I'm Alright" plays in the background. (Morgan also appeared in a viral Michelob ad from last year's Super Bowl, in which she and other famous athletes referenced The Big Lebowski with ELO's "Showdown" as the soundtrack.)
You can watch three different teaser clips below.
Loggins' song, which was used as Caddyshack's theme, was a hit in 1980, reaching No. 7 on the Billboard Hot 100. The singer-songwriter was shown a rough cut of the movie by producer Jon Peters. At the time, Bob Dylan's "Gotta Serve Somebody" was used as a placeholder in the opening scene, in which young caddy Danny Noonan peddles along on his bicycle.
"I was thinking this character has all these people telling him what to do," Loggins later recalled to American Songwriter. "And so as the songwriter, I sort of stick in my opinion too. While you're listening to everybody else, listen to this. Listen to your heart. And that becomes the theme that runs through the movie. Who the fuck are you and what do you believe? You take this silly comedy and you lift it up a notch. Why is this character likable and why do you give a shit? His redeeming quality is, sooner or later, he gets in touch with who he is."
The Best Rock Movie From Every Year
A look at the greatest biopics, documentaries, concert films and movies with awesome soundtracks.