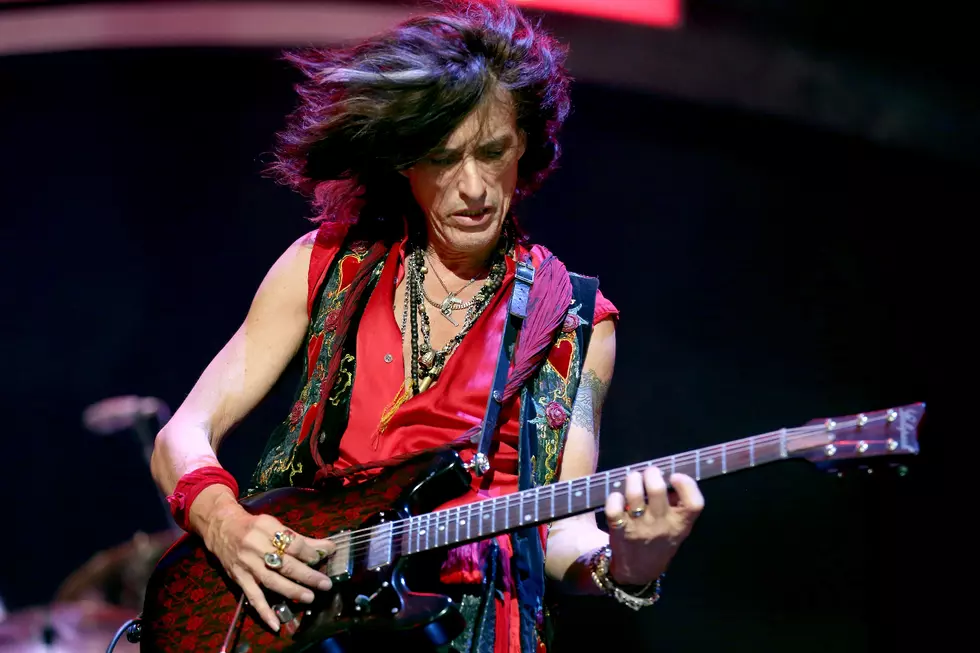 Joe Perry Says Aerosmith Will Tour This Fall
Christopher Polk, Getty Images
Guitarist Joe Perry reveals that Aerosmith is gearing up for a new tour later this year.
"We are gonna announce the tour and it's gonna start in September and will go into next year," he said during an interview with 102.3 WBAB. "And, being one of the guys who votes on this kinda thing, it looks like we're gonna do it."
Perry admitted he wasn't sure how much information – if any – he was supposed to share about the tour plans. He was forthright when asked about the possible involvement of Aerosmith drummer Joey Kramer, who has stepped away due to injuries and personal reasons in the last few years.
"That's probably one of the hardest things. Drumming is probably one of the most athletic parts of playing in a band, so it's really hard," Perry explained. "It's been mostly because physically, [Joey has] just been beating himself up over the last 50 years. So, I don't know. I mean, he's still officially a member of the band. But I don't think he's gonna be sitting behind the drums, at least for this next run."
A potential Aerosmith tour would add to what's already been a very busy year. Perry is in the midst of touring with his own band, the Joe Perry Project, and a new album from the group is on the way. He also appears on Ann-Margret's new LP and will be part of an upcoming tribute to the late Jeff Beck.
As for whether Aerosmith have any new material in the pipeline, the future seems murky. "At this point, I can't say. I really don't know," Perry confessed. "But I know that we have a pile of material that hasn't been released. So I think that we're focusing on that right now. But the main thing is just getting this tour up and running."
Rock's 100 Most Underrated Albums
You know that LP that it seems like only you love? Let's talk about those.
You Think You Know Aerosmith?