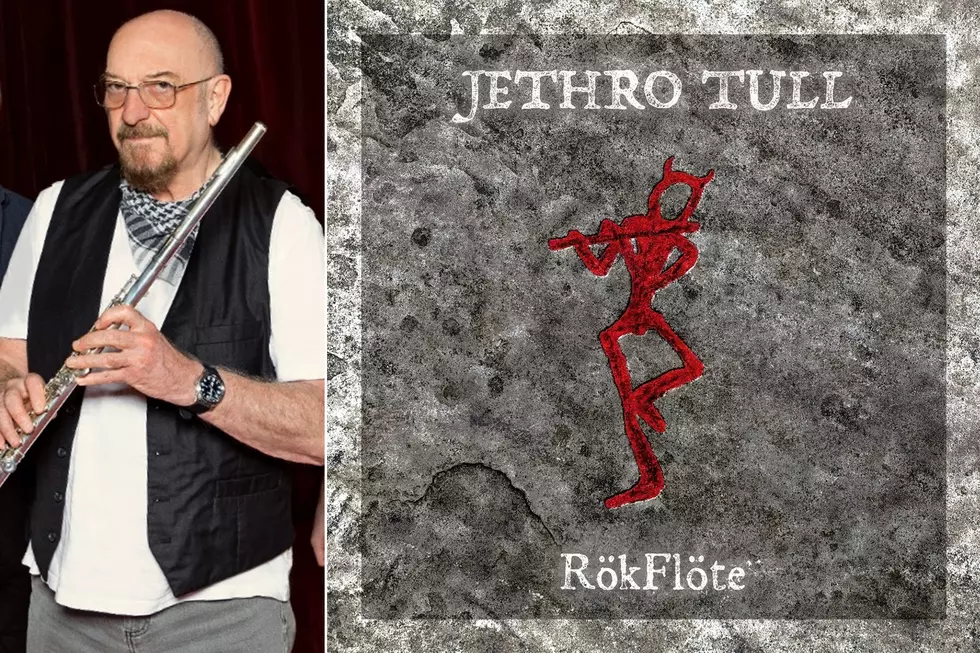 Hear New Jethro Tull Song 'Ginnungagap' From 'RokFlote' Album
Chipster PR / InsideOut Music
Ian Anderson has revealed details of Jethro Tull's 23rd album, RokFlote, which will arrive on April 21. The band released the LP's lead track, "Ginnungagap," from the follow-up to last year's The Zealot Gene. You can hear the song below, along with a track listing for the album.
A press release for the album noted that the track is inspired by the Norse mythological god Ymir, a character who is "the proto-being, a primeval being, who was born from venom that dripped from the icy rivers called the Elivagar and lived in the grassless void ​of Ginnungagap."
Anderson explained the name he invented for the album title: "I started with the idea of a predominantly instrumental album for rock flute – as in rock music. When the subject material of the album presented itself, I was drawn to the term Ragnarok from Norse mythology – their version of apocalyptic end times or Biblical Armageddon. The 'final showdown' scenario is ubiquitous and inherent in Hinduism, Christianity and Islam, for example."
He noted that "Ragnarok translates as 'destiny of the Gods,' the 'rok' part meaning destiny, course, direction. With umlaut firmly in place, courtesy of the Germanic origins of Old Norse, Flute became 'flote' in keeping with the spelling. With me so far? I just can't miss the glorious opportunity for a good and legitimate umlaut."
RokFlote is available for preorder now in a variety of formats: limited-edition deluxe two-LP/two-CD/Blu-ray and artbook with art prints; limited-edition deluxe two-CD and Blu-ray with artbook; special-edition CD digipak; gatefold LP and booklet; and digital album.
Jethro Tull, 'RokFlote' Track Listing
1. "Voluspo"
2. "Ginnungagap"
3. "Allfather"
4. "The Feathered Consort"
5. "Hammer On Hammer"
6. "Wolf Unchained"
7. "The Perfect One"
8. "Trickster (And The Mistletoe)"
9. "Cornucopia"
10. "The Navigators"
11. "Guardian's Watch"
12. "Ithavoll"
Top 50 Progressive Rock Albums
From 'The Lamb' to 'Octopus' to 'The Snow Goose' — the best LPs that dream beyond 4/4.