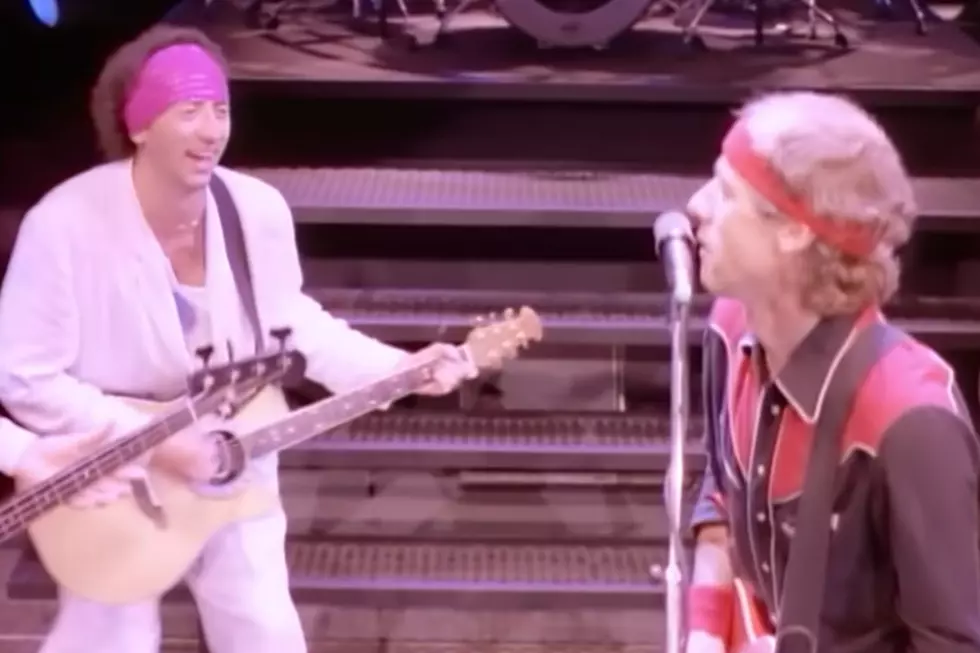 Former Dire Straits Guitarist Jack Sonni Dead at 68
YouTube
Former Dire Straits guitarist Jack Sonni has reportedly died of unspecified causes at the age of 68.
The band's official X (formerly Twitter) account paid tribute to Sonni, best known as the "other guitarist" alongside frontman Mark Knoplfer on their 1985-86 Brothers in Arms tour. He also played guitar synthesizer on the song "The Man's Too Strong" on the 1985 Brothers in Arms album, which has sold over 30 million copies worldwide to date.
"He joined us on tour during the Brothers in Arms era and took to life on the road with the band like a fish to water," Knopfler wrote in his own social media post. "Jack made friends wherever he went and will be missed by his many pals worldwide. Our thoughts are with his family at this time."
"I was working in a small but real guitar shop in Manhattan for a few years and Mark walked in one day," Sonni told DireStraitsBlog.com in a 2020 interview. "He was in town starting to record [Dire Straits' 1980 album] Making Movies and was looking for a new guitar. We became fast friends and spent quite a lot of time together over the next four years. The subject of my playing with his band was never discussed. It wasn't until December of 1985 that he asked me to come to Monserrat, finish the album, and go out on tour with him."
Hear Dire Straits Perform 'The Man's Too Strong'
The final stop of the Brothers in Arms tour, April 26, 1986 in Sydney, Australia, marked the unexpected end of Sonni's time with Dire Straits. "I stood on the steps of the hotel and waved goodbye to the entire band as they left for the airport to fly back to the UK. I stayed in Australia and went surfing! Of course, I had no idea that was the last time I would see the band."
After retiring from the stage in 1988, in recent years Sonni has performed alongside fellow Dire Straits alumni in the band Dire Straits Legacy, and was scheduled to be a part of that group's 2023 tour which is set to kick off on Sept. 15.
"Do it for the love of playing and not for fame or wealth,' Sonni answered when asked what advice he'd give to aspiring musicians in the 2020 DireStraitsBlog interview. "Very few get lucky [enough] to experience what I did let alone reach the success and riches of a Mark Knopfler. So have fun above all."
In Memoriam: 2023 Deaths
A look at those we've lost.