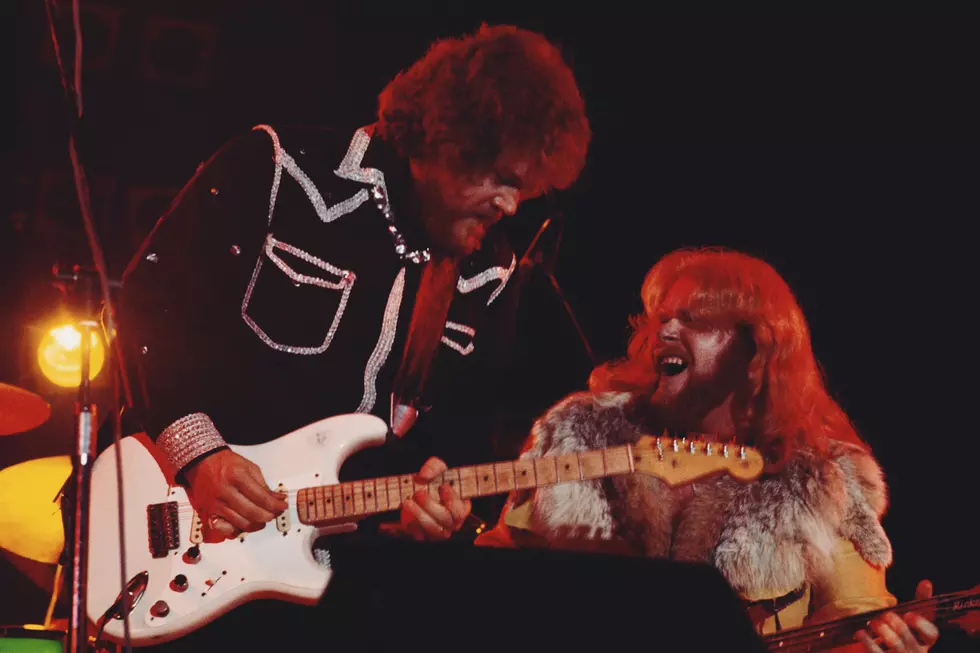 Bachman-Turner Overdrive Returning for Tour, Live Album and Film
Erica Echenberg/Redferns, Getty Images
Randy Bachman has revived his band Bachman-Turner Overdive for a run of fall performances.
"I am thrilled. Beyond screaming out loud "YES-YES-YES" at the opportunity to carry on the BTO legacy," Bachman wrote in a post to social media. "Watch out USA: the band that put Overdrive into rock and roll is back. More heavy music to come!"
Joining Bachman will be his son, Tal, along with a trio of touring musicians. BTO founding bassist and singer Fred Turner – who retired from touring in 2018 – will also contribute to the trek. Though a press release noted he is "on track to start helping Randy put it all together as soon as he can," Turner's own social media post sounded more vague.
"I am so glad to hear Randy is going forward with Bachman-Turner Overdrive," Turner wrote. "I'm sure it will be a great venture and I hope Randy gets a great kick out of doing this with Tal and the band. The rest of us will be watching and wishing you every success."
READ MORE: Top 10 Bachman-Turner Overdrive Songs
The initial BTO dates, which you can see below, are confined to the west coast. Former band member Blair Thornton will not participate in the trek, though he shared words of encouragement.
Bachman-Turner Overdrive Live Album and Film
The return of BTO will not be limited to touring. The band also announced two major releases for 2024: a concert film, shot in 1976, and a double live album from the same year, recorded at Tokyo's Budokan Arena.
It also seems likely that further announcements from the band are still to come. The group's press release noted that more performances would be revealed, and added, "Randy, Fred, and Tal are already writing and recording new songs and planning tours around the world."
The Canadian group, best known for such '70s hits as "Takin' Care of Business" and "You Ain't Seen Nothin' Yet," has not released a new album of original material since 1984's BTO.
Bachman-Turner Overdrive 'Back in Overdrive' Tour Dates
Set. 22 - West Springfield, Mass. @ The Big E
Oct. 19 - Saint Charles, Mo. @ The Family Arena
Oct. 20 - Waukegan, Ill. @ Genesee Theatre
Nov. 2 - Los Angeles, Calif. @ YouTube Theatre
Nov. 4 - Indio, Calif. @ Fantasy Springs Resort Casino
Nov. 5 - El Cajon, Calif. @ The Magnolia
Top 200 '70s Songs
Looking back at the very best songs from '70s.